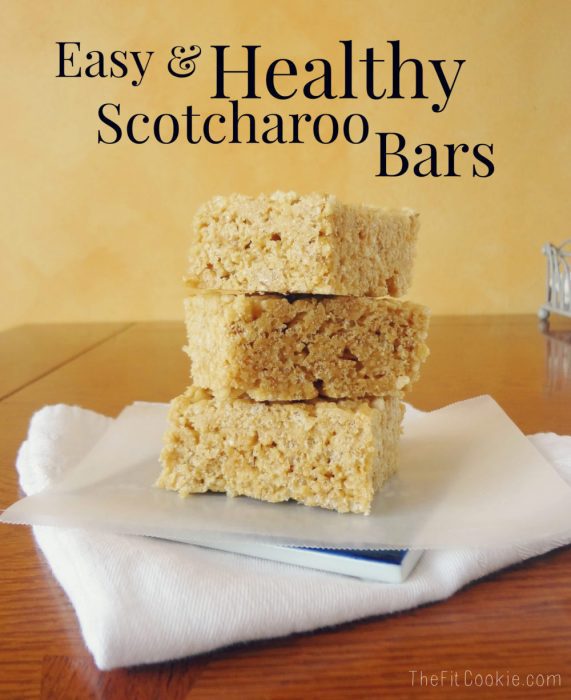 Time to re-make some of my old recipes! The 3 year blogiversary for The Fit Cookie is coming up at the end of next month, and I have been looking through some of my old recipes and decided I needed to give them some love: update the photos, tweak and improve the recipes, and use recipe cards so the recipes can be printed easily.
I wanted to make everything more consistent, user friendly, and visually appealing because, well, my old photos are pretty awful! My photography and writing skills have come a long way, so it's time to give my old recipes new life. There are some really good recipes buried in here!
The first recipe I wanted to re-do was my Healthy Scotcharoo Bars. I made several batches of these again over the last couple weeks and made adjustments to the recipe, and I took some better photos. Still not blow-you-away phenomenal food photos (I'm still learning), but they are a huge improvement.