Hey friends, exciting news: I'm hosting an impromptu giveaway for Vega Sport's newest protein powder! The new Vega Sport Performance Protein blend was just released today, so you can be one of the first to try this new Vega product.
Vega sent me an awesome package with a tub of their new Performance Protein powder blend in Vanilla, along with 6 packets of performance protein in Chocolate, Mocha, and Berry flavors. I decided to give these goodies away to you as a thank you for reading The Fit Cookie 🙂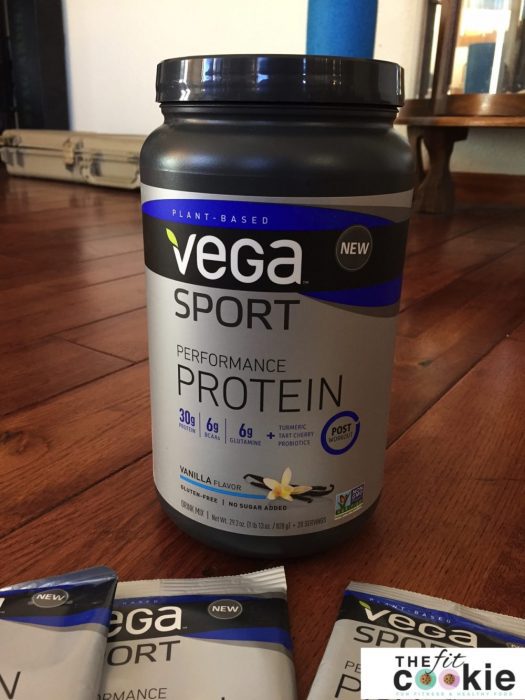 The new Vega Sport Performance Protein has been improved since their last Performance Protein blend. The new version has:
20% more protein, BCAAs, and glutamine than the previous Vega Sport Performance Protein
The protein profile has changed to include pumpkin seed protein and sunflower seed protein
Probiotics and bromelain (for digestive enzyme support) added to the new blend = happier tummies!
Added anti-inflammatory ingredients to improve performance: turmeric and tart cherry
This protein powder makes a perfect post-workout shake!
1 winner will receive a 29.2 ounce tub of the new Performance Protein in Vanilla and 6 packets of Performance Protein, 2 each in the following flavors: Mocha, Berry, and Chocolate.
Enter to win!