If you're in the mood for summer grilling, we have some great allergy friendly recipes for you! Our recipe roundup of dairy free and gluten free grilling recipes includes recipes for the smoke, sauces, marinades, and even grilled desserts.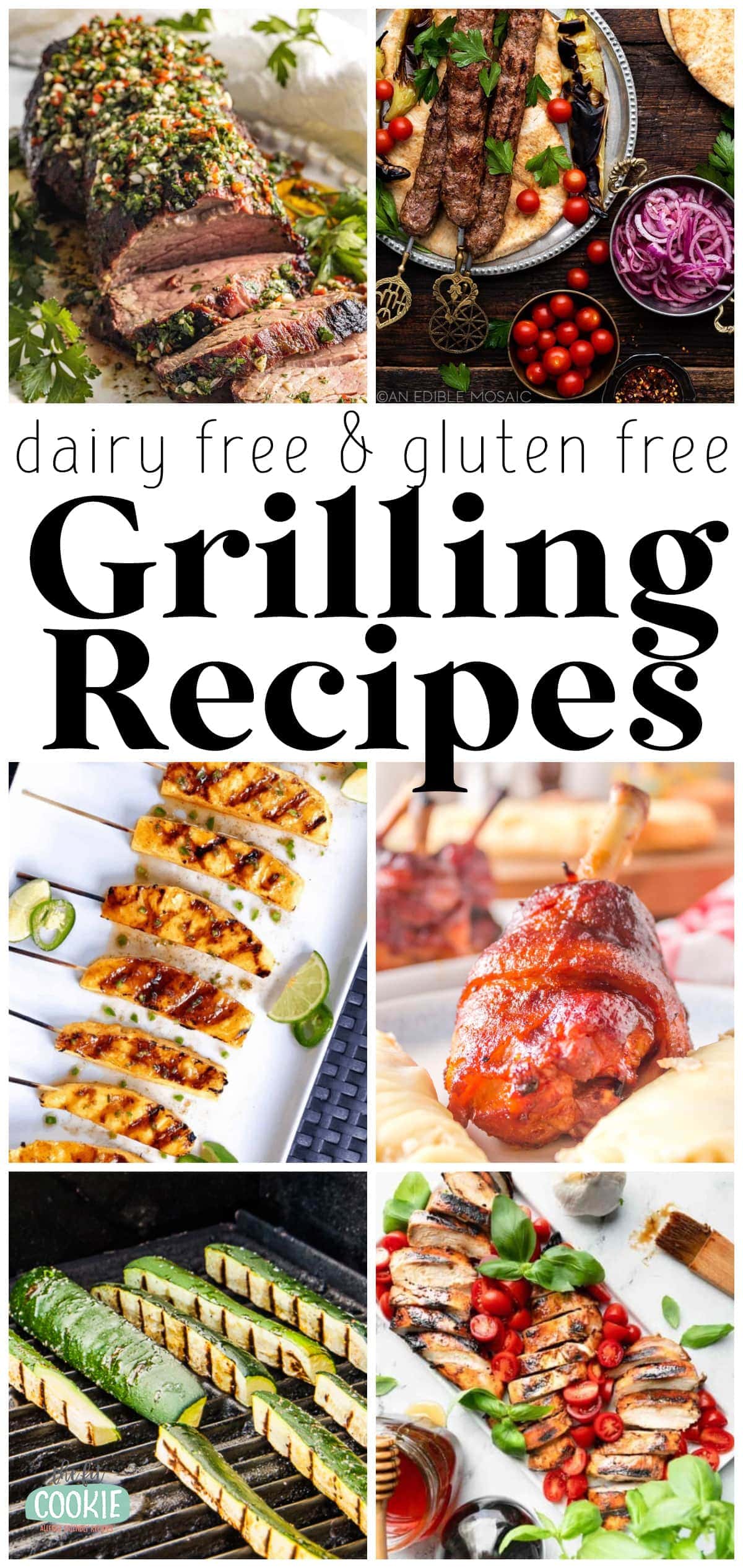 Summer is one of my favorite times of year, and one reason (aside from the sunshine and green plants) is that it's perfect weather for grilling daily.
I love grilling and try to grill most times of the year, except when the snow below freezing temps make it hard to do in the winter. If it wasn't for the bad winter weather we get here, I'd be grilling every month!
In honor of summer, I decided to put together a roundup of dairy free and gluten free grilling recipes (not sure why I didn't do this sooner)! Our roundup includes a few recipes for the smoker as well, and we included some multicultural recipes if you love exploring global cuisine.
Some of these recipes include soy sauce, and I still included them in this roundup since you can easily opt for a gluten free soy sauce (tamari) in place of any regular soy sauce a recipe calls for.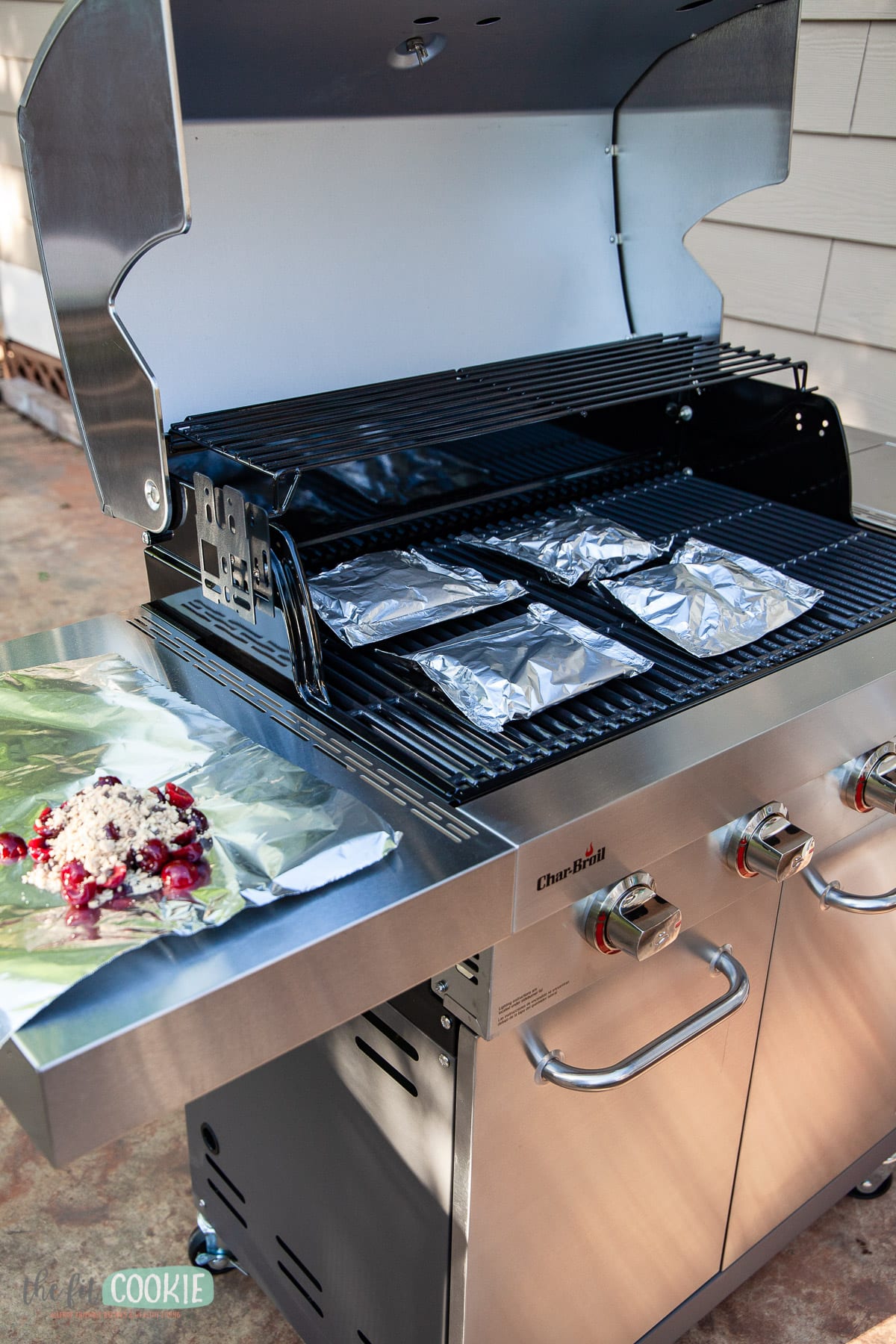 If you can't have soy, coconut aminos work great instead, or the San-J soy sauce alternative made with fermented peas. We recently tried some and it tastes just like regular soy sauce! Really great alternative if you can have peas. If you can't have peas, the coconut aminos are always a great option.
Since we have included quite a few recipes in here, we organized this recipe roundup into these categories:
Sauces, marinades, and rubs
Grilled chicken and poultry
Grilled veggies and sides
Grilled beef recipes
Grilled pork, seafood, and other meats
Smoker recipes
Grilled fruit and desserts
Dairy free and gluten free grill and smoker recipes
We've got enough recipes here to last you all summer, including some dessert recipes! Bookmark this post to come back again to try some new recipes.
Sarah Jane Parker is the founder, recipe creator, and photographer behind The Fit Cookie. She's a food allergy mom and healthy living blogger based in Wyoming. Sarah is also an ACSM Certified Personal Trainer, ACE Certified Health Coach, Revolution Running certified running coach, and an ACE Certified Fitness Nutrition Specialist