If you have a small blog, then you know how challenging it can be to grow your blog and increase traffic without working tons of hours! Here are a few things I learned this year that helped my blog grow more over the last few months
Hey friends! This time of year is always a great time for retrospection, looking back over the past year to see what has changed, what's stayed the same, and where we want to go in the future.
Last week I posted the top 10 posts for The Fit Cookie in 2017, and I decided to write up a little bit about how my blog was growing this past year. In 2016, Last I saw some decent traffic, but in 2017 I saw more growth in my blog, mostly in the last quarter. This was the first year that I hit one of my traffic goals for my blog! I still have a small blog, but I'm finally seeing the growth that I have been working towards.
I know some of that has been due to holiday traffic for recipes, but I'm going to work hard on keeping my traffic trending upward throughout the coming year. A few couple I've made over the last few months has really helped me see the growth I've been looking for with my blog.
Some of these tips are probably no-brainers for bigger bloggers who are already seeing tremendous growth, but if you are a new or small blogger, these tips are for you 🙂 These tips also go beyond the simple "post more often" tips we see a lot that don't always fit blogger's individual schedules.
Growth Strategies for Small Blogs
Improve your photos and graphics
When I started The Fit Cookie, it was more of a hobby and something fun to do. Over the years, I've been working on making my blog a business rather than a hobby so I can supplement my family's income through my blog.
Some of my old blog photos aren't too bad, but some of them were pretty terrible. I really wanted to step up my game with blogging, so I did some research, found a better camera, and read up on lighting and food photo styling and composition.
Since I really worked on stepping up the quality of my images and graphics, my traffic has improved. People love to see appealing photos! And it doesn't have to cost a ton: I bought a refurbished crop sensor Nikon D3300 camera body for about $250, and a used/like-new 50 mm Nikon lens for another $100. It's a great beginner DSLR camera.
Once I used my Nikon for a few years, I upgraded to a Canon EOS 5D Mark II full frame camera with some new lenses. This camera has improved my photography even more! For a refurbished camera body and used lens from B&H photo, it was about $1100, which is still a great price for the quality of this camera.
Here's an example of an old photo vs a newer photo of the same recipe with my old camera vs. the Nikon:
And here's a newer photo of a different recipe taken with my Canon 5D Mark II: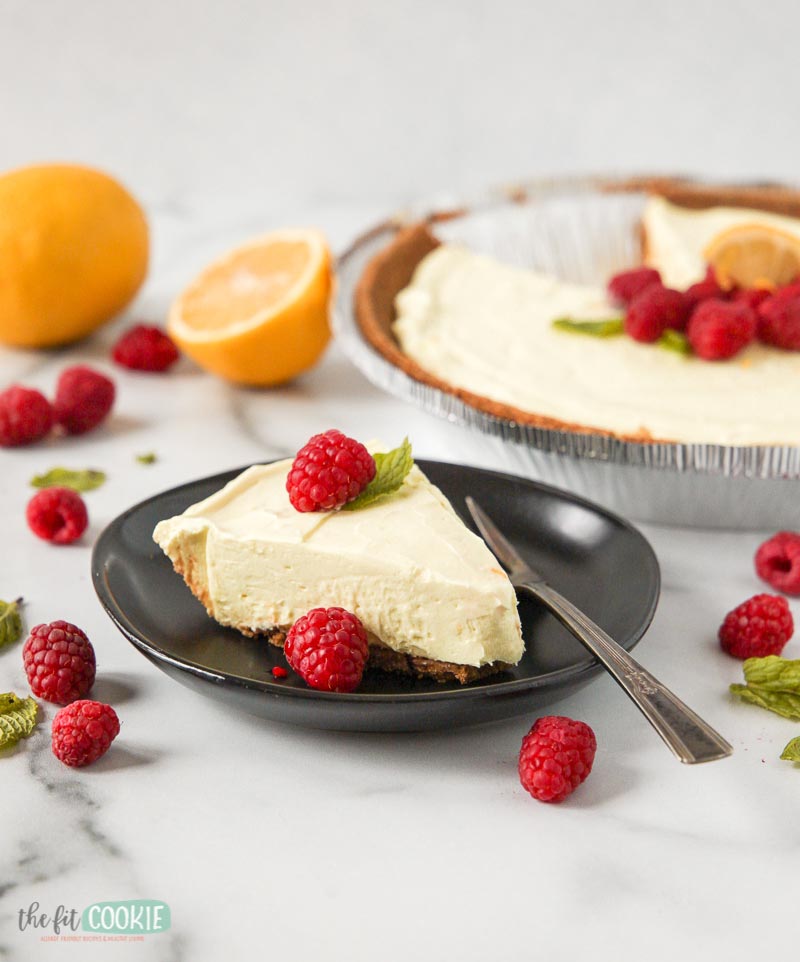 I've also started doing more recipe videos, and got a Glide Gear Overhead platform system to try out. It does great! I had to get a new lens and stuff, but so far, it's been a great tool.
In addition to a better camera, I also use a good photo editing program (Adobe Lightroom) to adjust the lighting and color balance in my photos. I also loved Nagi's ebook on food photography, it helped me so much!
Use recipe cards
Several years ago, I had two blogs and decided to merge them into one blog to save time and increase my focus. I merged my two blogs, but since both blogs had recipe cards from the same plugin, somehow it messed up my recipes, BIG time. It swapped some recipes, completely deleted some, and it took me weeks to fix it. What a mess!
After that, I swore off using a recipe card at all in my blog posts. So for a couple years after that, most of my recipes were not in a recipe card since I was afraid of the same thing happening again.
Side note: it's worth keeping a hard copy of your recipes somewhere, like printing them and keeping them in a binder (which I do), or keeping copies of your recipes on DropBox or Google drive. If something does happen to a recipe card plugin, you always have copies of your recipes stored somewhere.
But over the past year I started learning more about how Google loves a good recipe card (and it's easier for readers to print them), so I started using them again and finally took the time to add all my old recipes to a recipe card plugin. It took a while to do, but I spent a bit of time each day going through my old posts and make sure that every recipe was in a card.
After I had added all my recipes to a card, I started looking at new recipe card plugins and decided to switch to one that was SEO optimized…
Use an SEO optimized recipe card plugin
Once I got all my recipes moved in to a recipe card, I found a really good recipe card plugin recommended by SEO experts and I switched over to that plugin (WP Recipe Maker). Since switching, my Google traffic has gone up a bit – yay!
Switching over to this new plugin was pretty easy, but I'm still working on double checking all of my old recipes to make sure they are formatted correctly, and to make sure that the recipe card info is all filled out.
Fill out recipe cards completely
If you're working on bumping up your organic search traffic (traffic you get from search engines), then you need to consider filling out your recipe cards completely if you have them. Google search will show more of the recipes with completed cards. Completed cards means cook time, calories, description, etc. need to be there to get the most traffic optimization from the card.
I am currently working on going back through all my old recipes and adding missing information. It's quite a task, but I try to spend a bit of time each day or each week filling out missing info. If you use Google Search Console, it will help you find errors in your recipe cards that need correcting:
If you make changes in your recipe cards, it may take a while for those changes to show up in Google Search Console since it's takes some time for Google to re-index your site.
Experiment with turning off rich pins in Pinterest
There has been a lot of buzz among bloggers this year about turning off rich pins. Since Pinterest added rich recipe pins, people can see the ingredients for recipes without clicking through to the blog post. Great for Pinterest (people stay on Pinterest longer), but not so great for bloggers who lose traffic when people don't bother to click through to see the recipe.
Note: I am not a Pinterest expert and this is only my opinion, there are tons of viewpoints on whether or not to use rich pins for recipe posts, and this is just my experience. Pinterest is always changing their algorithms around, so things will change over time.
So as a little experiment, I turned off my rich pins to see if it would increase my Pinterest traffic, and it did. Most of the bloggers who did this also saw an improvement in Pinterest traffic (not everyone saw this improvement).
Note: rich pins are not the same as rich cards in Google Search Console.
Increased traffic from Pinterest after turning off rich pins isn't a guarantee, though. This works good if you get decent traffic from Pinterest already and have pretty good graphics and pinnable images. This may not help if you don't see much traffic from Pinterest to begin with.
The only way to know if this will work for you is to give it a try!
Pinterest may eventually catch on that bloggers are no longer using their rich pins and try to change their algorithm to favor those using rich pins, so that traffic growth may be short-lived. But for now and at the time of this post (1/2/18), I've been pretty happy with the new traffic I have gotten from Pinterest, and I can easily turn on rich pins in the future if I want to.
Here is a look at my Pinterest traffic growth since I turned off rich pins (the nice dip in December toward the right is Christmas Day). I turned off rich pins on October 31st, and it takes several days to a week for the rich pins to get turned off.
Update 4/20/19: Pinterest no longer shows blog post title/pin title on pins without rich pins turned on, so make sure you have some text on your photos when you add them to Pinterest if you're keeping your rich pins turned off.
If you want to experiment a little bit with rich/non-rich pins, you can try out the Header Footer Code Manager plugin to add the no-rich-pin code to your site but have it turned off or on for specific posts. I'm currently doing this with a few of my posts/pins to see what happens with rich pins turned on for them since it's been a while since I've turned rich pins off on my blog.
If you're a recipe blogger, turning off rich pins might help your Pinterest traffic since people have to click through to your post to see ingredients, but if you are a fitness or travel blogger, using rich pins or not will probably not affect you too much.
Network with other bloggers
I hope this stuff helps you a bit with growing your small blog! I didn't know any of this when I started blogging over 6 years ago, and some of this is stuff I just learned last year from networking with other bloggers. And that's one of the best things you can do for your blog, connecting with other bloggers.
Getting into some good blogging share groups or blogging support groups on Facebook really helps with expanding your knowledge about SEO and other things to help your blog grow. I have learned so much from my ad network's Facebook group, and some of the food blogging groups I'm in have been huge for hashing out things as a group (like we did with the Pinterest rich pins).
I'm a part of several big blogging groups, and several small blogging groups, and they both are hugely helpful if you have some experienced bloggers in the group. Make sure that you are a part of a variety of blogging support groups (not just post share groups) so you can get a variety of perspectives on your blogging queries.
Sarah Jane Parker is the founder, recipe creator, and photographer behind The Fit Cookie. She's a food allergy mom and healthy living blogger based in Wyoming. Sarah is also an ACSM Certified Personal Trainer, ACE Certified Health Coach, Revolution Running certified running coach, and an ACE Certified Fitness Nutrition Specialist