There plenty of new things keeping me busy around here lately and I want to share some of them with you! Check out our news and new things
I was given a free bottle of Rootology and I was given Under Armour product in exchange for a review. All opinions are still my own (of course!)
There plenty of new things keeping me busy around here lately and I want to share some of them with you!
First off, I wanted to congratulate my brother-in-law on completing his first marathon, a mountain trail marathon to boot!
This was the race that I had hoped to train for back in spring, but my legs had other plans (tendinitis…). Check out the elevation on this route
My plan was to run the Crazy Horse half-marathon in October, but I am once again battling tendinitis, this time in my right knee.I was up to 10 miles on my long run, but now I am going to be sidelined from running for a little bit. We shall see if I can make it to the race, but I am continuing to work out so I can keep my conditioning up!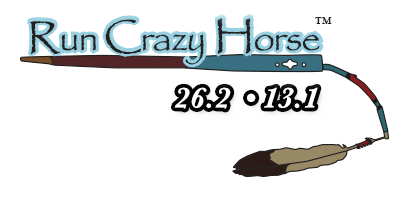 I have been quoted in the September 2013 IDEA Fitness Journal!
It is hard to read the quote from here…but, if you want to read the entire article (which is great, by the way) you can always grab a copy of the IDEA Fitness Journal from a friend (if they'll share!) or get an IDEA membership and request the current issue (right now only members can get the magazine).
I also had a quote featured in the January 2013 issue as well:
The IDEA Fitness Journal is a great magazine if you are a fitness professional and can get your hands on the magazine.
I have also written a short guest post for the Around the Plate's Ask the Expert feature regarding how to replace nuts in your diet if you have nut allergies. Go check out the article and let me know what your favorite nut substitutes are!
And…I am so excited that in just a few short weeks, I am heading to Boulder, Colorado, for the Fitness and Health Social Media Conference! I am so excited to attend the conference this year and I can't wait to meet some of the wonderful people I have met through blogging and social media.
Plus, I love Colorado! The mountains are beautiful, it's an easy drive, and I have friends and family to visit as well 🙂 It will be great to hike, exercise, and visit some great Colorado-based companies while I'm there, like Celestial Seasonings, Newton Running Shoes, and JJ's Sweets.
Shout-out to the generous folks at Under Armour! Through FitFluential, Under Armour sent my daughter a snazzy new backpack for school – how awesome is that!! It is the UA Hustle Storm backpack in Pinkadelic (the perfect girly color) with plenty of room for essentials and anything else she wants to carry around.
This is pretty sturdy, so in the summer she can use it for hiking, too. Now I just need to buy one for my son so they can each have one of their own!
And, I think I forgot to post this photo before (hmm…busy-brain I guess!): when I participated in the Under Armour What's Beautiful Campaign with fellow FitFluential ambassadors, Under Armour generously sent us some amazing goodies!
Even though the winners of the What's Beautiful Challenge have been chosen, I am still posting things on there to stay connected to the wonderful women in the group.
I also have been using this natural nasal decongestant by Rootology. Through Bulu Box, Rootology sent me a bottle and some samples of their Nasal Support to try out. This is pretty good!
It helps to clear nasal passages naturally and works if you have allergic rhinitis (aka stuffy nose due to allergies), but I'm note sure if this will work when you have a cold or flu. Since my allergies were kicking my butt this year, these have helped with my sinus issues. If I can fix things naturally before taking medication, I will!
Sarah Jane Parker is the founder, recipe creator, and photographer behind The Fit Cookie. She's a food allergy mom and healthy living blogger based in Wyoming. Sarah is also an ACSM Certified Personal Trainer, ACE Certified Health Coach, Revolution Running certified running coach, and an ACE Certified Fitness Nutrition Specialist