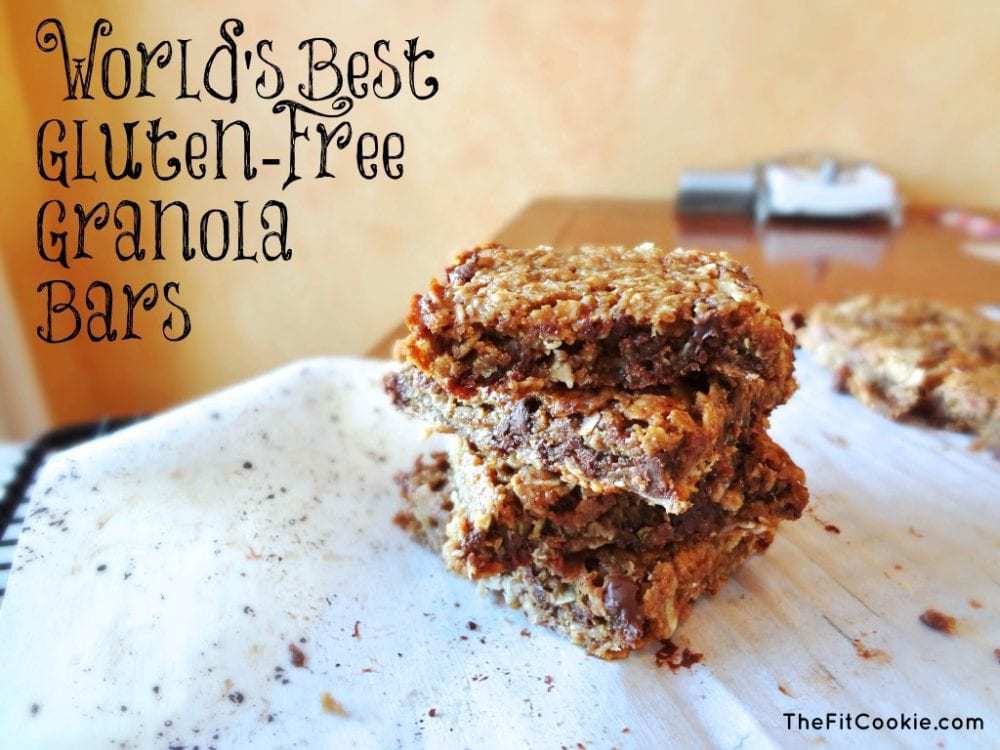 Sometimes a girl just needs the sweet, chewy, dense little treat that is the granola bar. Finding great granola bars that are good for you and fit into a special diet can be tough! I was hankering for some great granola bars so I adapted this recipe from one of the best granola bar recipes I have ever found: Playgroup Granola Bars.
These bars are incredibly addictive! They are quite sweet, so they make a good dessert or occasional treat. You can always cut some of the sugar if you reduce the amount of coconut sugar and add some Stevia instead.
In times past I have attempted to lighten up this recipe by cutting back on the sugar and oil, but the texture just would never come out the same. The dense, chewy texture of these bars is what i love most about them, so I decided to leave the sugar and oil ratios alone, instead I subbed healthier versions: coconut sugar, honey, and coconut oil.
This recipe can easily be doubled, just watch the baking time to make sure they get cooked through but don't get burned.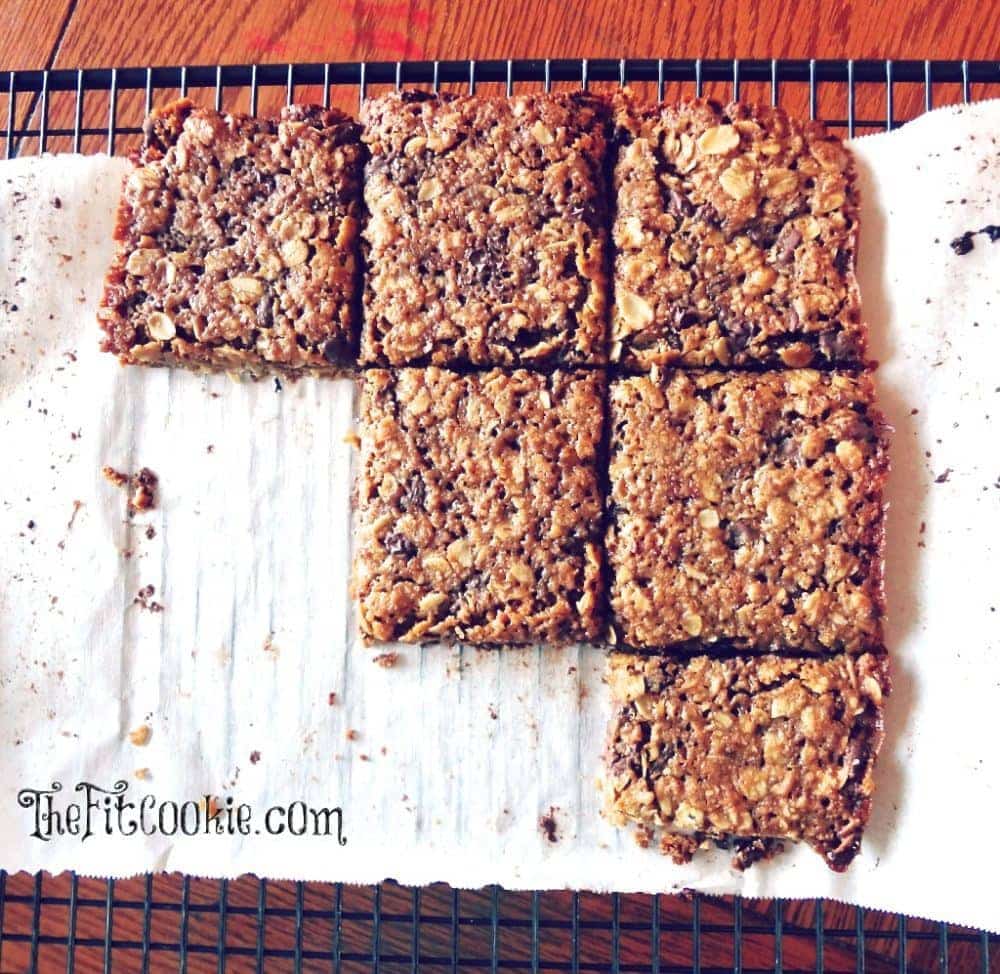 Sarah Jane @ The Fit Cookie

Yields 9-12 bars

World's Best Gluten-Free Granola Bars

Gluten-Free, whole grain; Free of: peanuts, dairy, eggs, soy

Ingredients

1 cup gluten-free oats
1/2 cup brown rice flour
1/3 cup coconut sugar
1/4 cup ground flaxseed
1/4-1/2 teaspoon ground cinnamon
1/4 cup mini chocolate chips or raisins
1/4 teaspoon salt
1/4 cup honey
1/4 cup coconut oil, melted
1 teaspoon vanilla extract

Instructions

Preheat oven to 350 degrees F
Line the bottom of an 8"x8" baking pa with a piece of parchment paper so that 2 of the edges hang over the sides of the pan. Set aside
In a medium bowl, mix together the oats, flour, coconut sugar, flax seed, cinnamon, salt, and mini chocolate chips or raisins
In a separate bowl, whisk together the honey, melted coconut oil, and vanilla extract.
Pour the wet ingredients into the dry ingredients and mix well with a spoon or with your hands
Spread the mixture evenly into the prepared pan
Bake for 20-25 minutes until the edges of the bars begin to turn golden brown. Watch these to make sure they don't burn!
Cool granola bars in the pan for about 10 minutes, then remove to a cooling rack by carefully lifting the parchment paper under the bars. Place on a wire rack and cool for another 10 minutes
Cut the bars while they are still soft and then allow to cool completely. These bars will get harder once cooled completely, so cut them while they are soft. But The bars will fall apart if you try handling them too much before they do cool
Enjoy!

7.6.4

31

https://thefitcookie.com/worlds-best-gluten-free-granola-bars/

Sarah Parker @ The Fit Cookie