Curious about Zyia Active and their clothing? Here's an honest Zyia review and look at my experience with the company and clothing as a former rep.
Hey friends! We're going to start adding more fitness/healthy living posts back into the regular rotation of posts, so we're taking a bit of a detour from our regular recipes to bring you this Zyia review.
I joined Zyia as a rep earlier this year to help provide more income for my family, but I decided it wasn't a good fit for me and I stepped away from it a few months ago.
The purpose of this post to give my readers a completely honest look at my most recent foray into direct sales and my thoughts on the Zyia Active product and company.
I also noticed that a lot of Zyia "reviews" online aren't actually objective reviews but more like sales pitches. So I wanted to write an actual review based on my experience and the experience of others I've talked to.
I am no longer financially affiliated with Zyia Active, so this review is not sponsored in any way or written by a current rep. This post contains affiliate links for other clothing brands.
Please note: not all of the photos in this post are of actual Zyia products, some are stock images.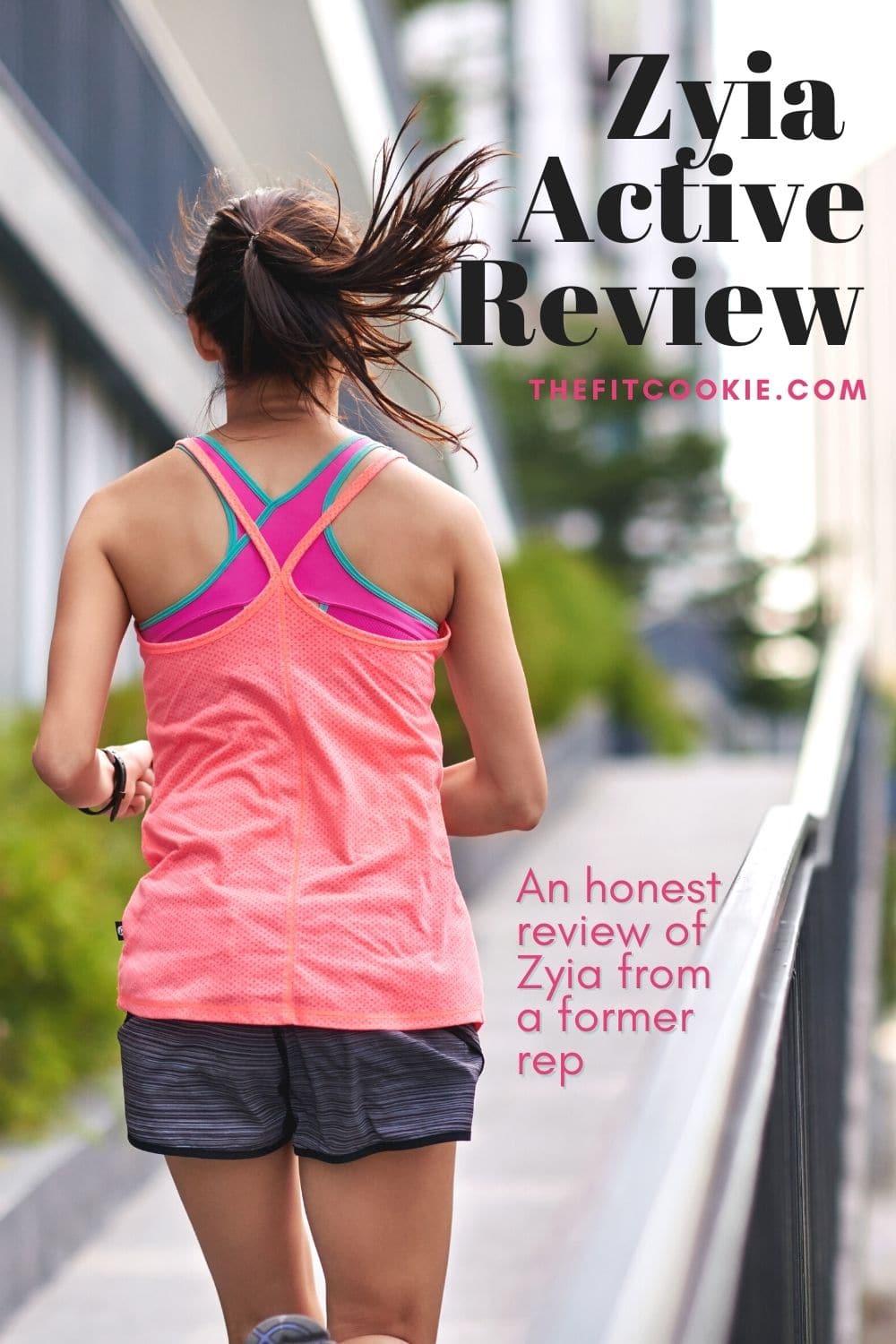 Here is a table of contents for this post to make it easier to navigate!
Why I originally joined Zyia Active
I've always been skeptical of MLMs and direct sales companies, so Zyia was only the 2nd one I had ever joined. When I first saw Zyia clothing, I decided that this was one of the things that I would love to sell, and I was interested in making more money.
Currently this blog is my job since I stopped personal training, and while it makes some money, I'm always looking for ways to add solid income streams to my website to help support my family.
Which brings us back to Zyia.
The clothing was cute and the quality seemed pretty good from what I was able to see. I bought a muscle tank (the one in the photo below) before I joined and tried on some other items from a friend. The items I tried on at the time were good quality and seemed to fit well, although my muscle tank was small on my hips and I had to exchange it for a bigger size.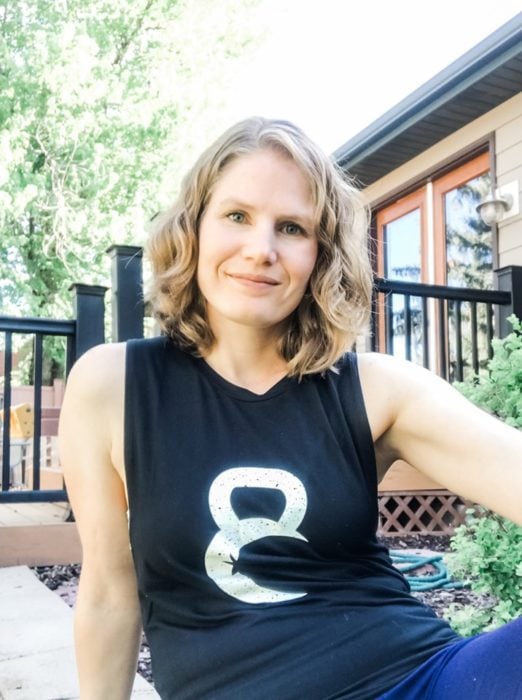 Plus they release new clothing items every Wednesday, so there was always something new to share and promote.
I didn't think at the time I signed up that there were very many reps in my area, but it turned out that there were quite a few and my town was nearly saturated already by the time I joined (more on that later in the post).
Why I stopped selling Zyia activewear
1) I wasn't confident in quality consistency
While some of the pieces of clothing I had from Zyia were amazing quality, other items I wasn't sure about. One of the biggest complaints was see-through leggings, and that worried me since I wanted to be confident in the quality of the clothing I was selling and promoting.
Before I had joined, I talked to a former Zyia rep that had let me know about some of the quality issues with the clothing, so I was mostly aware of this going in as a rep, but I had hoped that they had worked through this issue by the time I joined.
I struggled with telling my customers about the high quality clothing that was sold by Zyia (many items are good quality), but I didn't want to hide from my customers if their choice in leggings were potentially see-through.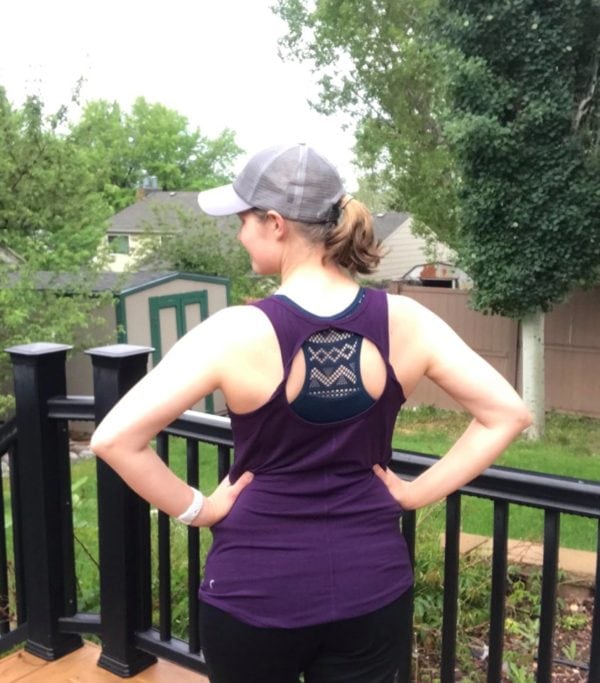 Granted not all of the leggings were this way. The black light n tight leggings were thin but not see-through. But with each new release of leggings, my big question was always "are these squat proof". I'd wait to hear from other reps or customers who bought new leggings to see how they were before promoting them.
Some of the different batches of the same style and color of leggings would be see-through and some wouldn't be, so they must have had different quality batches even within the same style. I felt that there needed to be more quality control in that area to ensure the leggings were all the same quality regardless of the batch.
That said, I believe that most of the Zyia products are good quality. One of my favorite pairs of joggers currently is from Zyia (my black Unwind Joggers from my starter kit) and they fit well and are made well.
2) Irregular sizing
Another thing that I was concerned about was that not all the clothing had regular sizing. Some of the legging styles were true to size, some were quite small, and some were loose fitting, even though they were all designed to be snug like workout leggings should be.
I found that most of the shirts and tanks were pretty narrow on my hips as well, so I had to order up a size (or 2 sometimes) to fit on my hips and then they were baggy on my bust area.
I noticed this particularly with muscle tanks, where the arm holes were quite large and awkwardly placed when I got a size larger that fit my hips.
Considering I don't have a particularly large butt or hips, this was disappointing. I feel that other brands fit much better on my average frame, like Under Armour or prAna.
Related posts: All about percussion massagers (and a review on a couple brands).
3) The prices are high
Considering the unpredictable quality of Zyia clothing, I felt that the price for Zyia was too high, especially considering that not all of their leggings are squat proof and some of the sizing could be off.
Some of the other clothing brands I've promoted are higher priced as well, but they are consistently high quality and have some "perks". For example: GoLite is made from recycled plastic bottles; prAna uses fair trade and often organic cotton and recycled materials, and has regular sales; Under Armour has competitive prices, regular sales, and supports our military and first responders.
I am a budget conscious shopper, and I always look for good deals, so initially it was very difficult for me to be okay with the prices of the Zyia clothing, but I got a discount so I was fine with it at first. But buying clothing regularly at those prices can add up, and even though I could write those off as business expenses, it cuts into profits.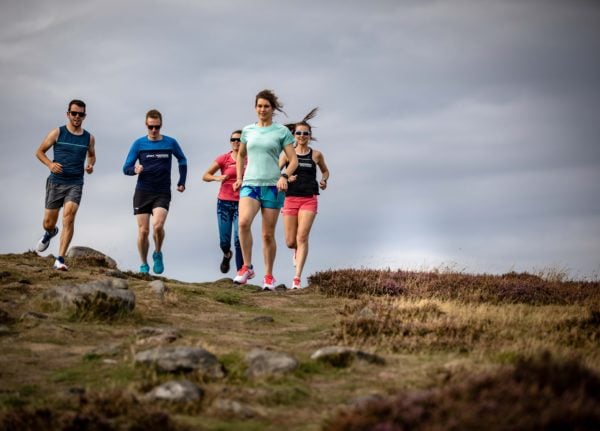 Many activewear brands like Under Armour, Reebok, Adidas, etc. will regularly have sales on their clothing or offer personal trainers a discount, but Zyia rarely does sales. They do have markdown/clearance items, but reps don't get full commission on sales of those items and the sizing/colors are extremely limited.
Related fitness review: Cubii Desk Elliptical review
4) I made very little profit
Zyia does seem to take care of their reps and they offer nice bonuses regularly, but even with bonuses and the amount I spent on gift cards for party incentives and the cost of the starter kit, it didn't make sense for me financially to continue to be a rep for Zyia.
Like other MLMs, it's difficult to earn more money if you do not sign up reps under you. The name of the game is recruiting, and if you don't believe in your product fully and aren't comfortable being "salesy", that can be very difficult to do.
I watched this documentary on Vice about a popular MLM and it was eye opening. While reps are not required to buy clothing or keep an inventory of Zyia clothing in order to sell it, to be successful in an MLM you are expected to buy the product and use it yourself. And that can get expensive, even with the rep discount and hostess credits reps can earn through sales.
Considering that my area was saturated, I was not a salesy person (I wasn't willing to cold message anyone), I was putting more time into my blog, the cost of the starter kit, the regular costs of party prizes, and the costs of buying new Zyia items regularly, it didn't make financial sense for me to continue selling Zyia.
We often get what we put into things, if we work harder we get more money usually. It's the law of reaping and sowing that I firmly believe. However, regardless of what promises are made to new reps, most people do not make a profit with MLMs.
Consider this study by the AARP Foundation: according to their research, 47% of MLM reps lose money, 27% break even, and only 25% report making a profit. Considering that 91% of reps say one reason they join is to make money, there are a lot of reps who don't make the money they thought they would.
And that was the main reason I joined Zyia: for additional income for my family, and I didn't want to keep putting money into it if it wasn't going to pay off. So I stopped sooner rather than later to cut my costs and stop putting money into it.
Check out our ACE Health Coach Certification Review if you're looking for a fitness certification
5) My area was oversaturated
One of the other reasons I decided to stop being a Zyia Active rep was that my immediate area was oversaturated. It doesn't appear to be oversaturated nationally, but since our proximity is close to where it was founded (Utah), our state had a lot of reps, and my town had a bunch as well.
When I'd host an online party of mostly local people, I had hardly anyone participate because they had already either hosted a party, just participated in a party, or sold Zyia themselves. In a town of about 30K people, we've got at least 10 Zyia reps that I know personally, and our markets overlap.
One of the limitations of MLMs is that because recruiting is heavily pushed, it can be self-limiting: an oversaturated market means reps are less likely to find customers and make money. Market saturation might even be reached with only 10-20 distributors (source).
Some of my other concerns:
Returns are not free unless there is a defect
Returns/exchanges take a while, sometimes it would be several weeks before you hear anything back about returns. I had to contact customer service about a return 4 weeks after they had received my return package because I had not heard anything back from them. Not all returns took this long, but some did.
The starter kit price is high (mine was $419.75 after taxes and shipping). You are able to return unused portions of your starter kit if you quit being a rep up to 90 days from receiving your starter kit, so this does help recoup some costs if you find it's not for you. $400+ can be hefty, especially if you're unsure of making a return on the investment.
My Facebook account was regularly getting frozen by Facebook for scheduling Zyia party posts. We were encouraged to schedule our Facebook party posts ahead of time, but scheduling posts for parties, sharing my link, and sharing photos from Zyia were all triggering Facebook to strike my account as having possible spam activity. I was getting my account frozen or locked out several times a week. Getting my Facebook account shut down would damage my blogging business which brings in a good income. This was not unique to me, either. My uplines had their accounts regularly shut down, as did many other reps. We were always looking for work arounds, and I decided not to jeopardize one of my blogging traffic and income streams.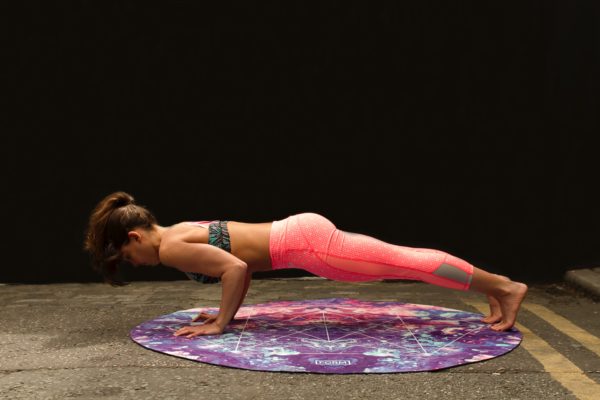 Tips for buying Zyia Active products
If you want to support your friends and family who are selling Zyia Active, make sure you ask your rep a few questions about the items you're looking at before buying:
How does the item fit (true to size, runs small, etc.)? A lot of reps will offer this info anyway, but if they don't, be sure to ask to save yourself unnecessary returns or exchanges.
Are the leggings squat proof? Like I mentioned earlier, not all of the legging styles or even batches within the same style are squat proof, so make sure to ask about each style or new release. If your rep hasn't tried the items personally, the reps have Facebook groups where they can crowdsource and ask about other people's feedback on the fabric and fit.
Do the fabrics breathe? I have the Zyia Bomber Bra that I still love and think is very cute, but the fabric doesn't breathe very well when I sweat a lot in it. If you are a heavy sweater or will be using the items only for workouts, ask about the breathability of the fabric.
Is the Zyia item meant for leisure or workouts? Not all of the Zyia products are meant for heavy workouts (like their knit casual leggings), so check to make sure that the item you get will work for the activities you plan on using it for.
Since every item is often different, even if you own a piece of Zyia clothing, still ask your rep about quality, fabric, whether leggings are squat-proof, etc.
Some of my favorite fitness clothing brands
Here are a few of my favorite fitness clothing brands. I don't tend to branch out a ton and try new brands very often, so these are my go-to's usually.
These might seem boring, but they are solid companies with great customer service and they work for me!
Under Armour: the Under Armour clothing seems to fit my body shape the best over the years, even after having kids, surgeries, and weight fluctuations. I can always find good deals at their outlet stores and on their website and my kids love their stuff too.
prAna: as I mentioned before, prAna is committed to fair trade and sustainability in their clothing and accessories, so they use recycled materials, fair trade raw materials, etc. They take really good care of the people who supply the materials and manufacture their products.
They also have an excellent fitness trainer/teacher discount program (up to 40% off) of their products, and I've loved pretty much all of the products I've gotten from them over the years!
Vie Active: So far I've only gotten 2 items from Vie Active that were sent to me as a gifting from the company (a bra and leggings), but I love the leggings they sent me. The leggings they sent to me are very similar to the Zyia Light n Tights: they are high waisted, have pockets on each side, and are slightly compressive to keep everything in.
Even though they were similar, I preferred the the Vie Active leggings to the Zyia Light n Tights because the Vie Active material is thicker and is much more forgiving for cellulite, panty lines, lumps, and bumps.
I had gotten my Vie Active leggings about the same time that I had gotten my Zyia starter kit and I compared the 2 leggings and the Vie Active ones were much better quality and had a smoother fit.
I felt that the Zyia legging material was too thin for me, and showed a lot of flaws. I eventually sent back the Zyia leggings and kept my Vie Active ones. They are still one of my favorite leggings that I've ever owned!
A few thoughts about MLMs
Joining an MLM or direct sales company is a very personal decision and I won't judge people for making that decision for themselves. I do not however believe that MLMs are good business model, and I wanted to share my thoughts on Zyia activewear and a few thoughts on MLMs/direct sales companies.
As I mentioned before, the prices from MLMs can be quite high, and often much higher than retail products that are of equal or higher quality.
Examples: Shakeology from BeachBody is $129 for a 1 month supply, when I can get an excellent and comparable shake product from Orgain, Owyn, or Vega for around $30-40. Color Street nail strips are $13 for sparkly ones and I found nearly the exact same pattern of nail strips from Coconut Nail Art for $4.50.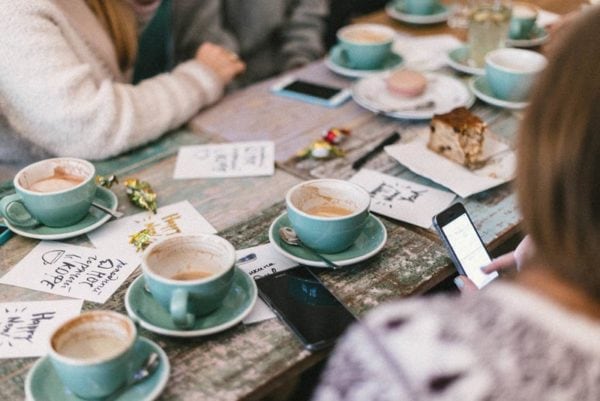 The high prices with MLMs are strategic for encouraging customers to 1) host a party to get better prices, and 2) become a rep to get their own discount.
While there is something to be said for supporting your friends and loved ones who are selling these products, my family's financial wellbeing comes first, and that means spending our money wisely and more often than not avoiding purchasing from direct sales companies.
One other thing I have noticed about a lot of MLMs and direct sale companies is that the reps can be very overprotective of the brand. If a customer complains about the quality of the product, the rep will often rationalize it away as customer misuse or mistake instead of acknowledging that the product is flawed.
This is frustrating to me, and probably very frustrating to a lot of customers. So if you are a rep for a direct sales company, make sure you are objective when it comes to your customer's concerns, they appreciate it 🙂
Additional resources about MLMs
If you'd like to learn more about MLMs, their history, and some really interesting information about how the FTC has brought cases against various MLMs over the years, listen to the first season of The Dream podcast.
I first learned about The Dream podcast from a reader commenting here (thanks Chris!) and listened to the first season and loved it. If you're a Christian, just ignore the occasional jabs at religion and Christianity that pop up during the podcast (it's sprinkled throughout, but not overly pervasive).
It explores lots of interesting information about MLMs: their history, why women typically gravitate towards network marketing, what the difference between MLMs and pyramid schemes are, etc.
Really informative and eye opening! Listening to some of the clips from the Amway leaders replayed on the podcast reminded me of the stuff we heard from Amway tapes lent to us by friends who tried to get us to join in the 90s. Really overbearing and condescending, but those are topics for another time.
Here are a few things that constitute a pyramid scheme, so you are able to see moving forward what types of businesses to avoid. Regular businesses are not pyramid schemes in spite of a hierarchical organization structure that they might have. And MLMs have to meet certain guidelines in order to not be considered a pyramid scheme and brought up on charges by the FTC (such as not forcing reps to carry inventory or ensuring they have a refund policy for reps).
As I mentioned earlier in the post, the Vice video about LulaRoe was incredibly interesting and exposes some of the holes in this type of business model, especially if the company is requiring inventory and not offering refunds. The Dream also has a bonus episode about LulaRoe that is informative as well.
Here's a list of the things I linked to on network marketing earlier (and some extras) to make it easier to find in one spot:
I also recently found this informative and very detailed article from the FTC "The Case (for and) against Multi-level Marketing" (2011) chapter 7 written by Jon M. Taylor, MBA, Ph.D., Consumer Awareness Institute.
Jon M. Taylor mentions that:
"Our studies, along with those done by other independent analysts (not connected to the MLM industry), clearly prove that MLM as a business model –with its endless chain of recruitment of participants as primary customers – is flawed,…. Worldwide feedback suggests it is also…. harmful to many participants. This conclusion does not apply just to a specific MLM company, but to the entire MLM industry. It is a systemic problem."

Jon M. Taylor, MBA, Ph.D. "The Case (for and) against Multi-level Marketing" (2011)
It's worth noting Jon. M. Taylor's article that "this conclusion does not just apply to a specific MLM company, but the entire MLM industry. It is a systemic problem".
According to Jon's research, low success rates with MLMs are not the result of bad MLMs, but every MLM company has this problem since it stems from the central business model.
Since the law of attraction has come up in the comments and is taught heavily by many MLMs, here's an interesting take on the law of attraction (LOA) by a psychologist, "The Truth About the Law of Attraction" on the Psychology Today website, written by Neil Farber M.D, Ph.D., CLC, CPT.
High incomes are the exception in MLMs, not the rule: a look at the numbers
Also an additional note about income: I mentioned earlier that this AARP study shows that most MLM reps either lose money or just break even. So while we probably know people who are successful in MLMs, that is not the standard or even the average in this industry.
Let's break this down using actual numbers.
This is a look at the numbers and for people interested in joining an MLM for the income, not necessarily for people who are joining MLMs as hobbies or just for fun.
Consider the 2019 income statement from Beautycounter: over 80% of their 44,000 Beautycounter reps are on the lowest level (Consultant) and earn an average of $46 a month (the top 25% of Consultants make $138 a month).
So based on their average earnings chart:
36,168 reps earned an average of $46 a month with Beautycounter (82.2% x 44,000 reps)
1,232 reps were at the Manager level making an average of $672 a month (2.8% x 44,000)
220 reps were at the Senior Director level with incomes averaging $4382 a month (0.5% x 44,000).
Only 88 people were at the highest tier of Managing Director (0.2% x 44,000 reps)
Their statement also notes that "On average, new Consultants spent $440 at the time of enrollment in 2019." If you made an average of $46 a month as a Consultant, that initial expense of $440 would take 9.6 months to earn back (aka break even).
If you were in the top 25% of Consultants, you made an average of $138 a month. It would take you just over 3 months to break even if you spent $440 on products.
A bit lower down in their 2019 income highlights, it says "the average total annual income for all U.S. Consultants was $2,060".
Let's suppose a rep spent 10 hours a week working on their MLM. That's a very reasonable 2 hours a day, 5 days a week. That time would include parties (online and in person), outreach/networking, attending training webinars and watching training videos, filming videos of new products, social media posts, etc.
10 hours a week is 520 hours per year, which equals $3.96 an hour if you made $2060 for the year.
That is just income, not profit, which takes into consideration things like party supplies if you host in-person parties, incentives for online parties (like gift certificates), money spent on product from the company, etc. If you divide your time by your profit and not just income, the hourly rate is even less.
As an example: if you made $2060 in revenue, but you spent $300 in product for the year, as well as $200 for materials for in-home parties and $100 for incentives for online parties (such as gift cards and discounts, which are out of the rep's pocket), your profit for the year would be $1460.
Your average hourly rate based on the profit would be $2.80 an hour if you spent 10 hours a week (520 hours) working on your MLM.
In order to make a liveable income and a reasonable hourly rate for your time, recruiting downlines is imperative to move up income levels. This is by design.
While companies and reps might like to share the best case scenarios of earnings with their companies, people need to realize that those high-earning cases are exceptions and not the standard or average.
I encourage anyone who is in an MLM to consistently track income, expenses, and time spent on their venture and track profits (not just income) and then divide that by the time they are spending on their MLM to calculate their hourly wage.
This helps to put into perspective your actual profits and whether MLMs are a worthwhile investment of time and money for each individual.
The article for the FTC by Jon M. Taylor, MBA, Ph.D., Consumer Awareness Institute, has more insight on potential income and profit with MLMs:
"Of the 350 MLMs I have analyzed for which a complete compensation plan was available, 100% of them are recruitment driven and top-weighted. In other words, the vast majority of commissions paid by MLM companies go to a tiny percentage of TOPPs (top-of-the-pyramid promoters) at the expense of a revolving door of recruits, 99% of whom lose money. This is after subtracting purchases they must make to qualify for commissions and advancement in the scheme, to say nothing of minimal operating expenses for conducting an aggressive recruitment campaign – which (based on the compensation plans) is essential to get into the profit column."

Jon M. Taylor, MBA, Ph.D. "The Case (for and) against Multi-level Marketing" (2011)
Some people love working for their MLM companies, and that's great. Some people aren't in it for the money, and participate for the social aspect and not the money.
But since a majority of people join MLMs to actually make money, people need to be aware of the realities of income possibilities with MLMs.
When recruiting new reps, uplines need to be up front about what the incomes and profit margins really look like.
More MLM income disclosure statements
Like Jon Taylor mentions in his research on MLMs, the limited earning potential is industry-wide and not limited to just BeautyCounter.
It is not a legal requirement for MLMs in the US to disclose their average incomes for reps, so not all of them are even available online to look at.
Zyia Active doesn't have an actual income disclosure that I can find (as of March 2021). They have a list of ranks, commission percentages, etc. but not an actual income disclosure statement.
If you're curious about the earnings for other MLM companies, here are some more income disclosure statements from popular MLM companies in a variety of verticals:
If you'd like to see more income disclosures, Mike at Make Time Online has a good list of income disclosure statements for MLM companies, and a list of companies that do not provide them.
He has also included a table with percentages of reps who lose money for each company that has provided disclosure statements based on the info in their disclosures.
The Make Time Online list isn't fully complete, though, since there are a few who didn't make it onto the list of companies that won't provide income disclosures. But it's a good central location for checking out over 60 MLM income statements!
Regular businesses are not pyramid schemes
One thing I briefly touched on earlier is that regular businesses are not pyramid schemes.
I see a lot of reps calling regular businesses a pyramid scheme based on the "pyramid" shape of a business structure (a few managers on top, with many workers on the "bottom").
This is inaccurate and reveals a very flawed idea of what actually constitutes a pyramid scheme.
A pyramid scheme is called a pyramid scheme based on the need to recruit downlines to actually make money. Just because a legitimate business has a hierarchical management structure that happens to resemble a pyramid-type shape does not make it a pyramid scheme!
Here is the FTC's definition of a pyramid scheme:
"Pyramid schemes now come in so many forms that they may be difficult to recognize immediately. However, they all share one overriding characteristic. They promise consumers or investors large profits based primarily on recruiting others to join their program, not based on profits from any real investment or real sale of goods to the public. Some schemes may purport to sell a product, but they often simply use the product to hide their pyramid structure" FTC statement on pyramid schemes
Pyramid schemes are defined by recruiting downlines to earn more money. Regular businesses usually do not, and rely on sales, not recruiting, to generate a profit.
Regular businesses make their money solely on providing goods and services and do not recruit downlines. The shape of a business' management and employment structure has nothing to do with the factual definition of a pyramid scheme, and calling a regular business a "pyramid scheme" based on hierarchical management structure is inaccurate.
Every good organization's employment and management system is structured this way (like schools, our military, Fortune 500 companies, successful mom and pop stores, etc.) to help divide responsibility among more than one person for a more successful business.
This ensures the business/school/military runs successfully so it does not all fall on one person to do everything. This hierarchical management structure does not make a regular business a pyramid scheme even if it happens to be shaped like a pyramid when drawn out on paper.
You do not have to pay a joining fee to get a job at your local coffee shop, and even though you have a manager, you are not their "downline".
The FTC also notes: "If a plan purports to sell a product or service, check to see whether its price is inflated, whether new members must buy costly inventory, or whether members make most "sales" to other members rather than the general public. If any of these conditions exist, the purported "sale" of the product or service may just mask a pyramid scheme that promotes an endless chain of recruiting and inventory loading."
As an example of this, the FTC successfully sued AdvoCare in 2019 for running a pyramid scheme. Even though they sold products, AdvoCare made deceptive earnings claims and encouraged their reps to do the same, which is one hallmark of a pyramid scheme.
I highly encourage anyone interested in learning more about what constitutes pyramid schemes to read up on the FTC website's articles! There are a lot of articles as well as press releases for lawsuits against companies like AdvoCare.
There is also a press release from April 2020 about letters written by the FTC to several MLM companies about false claims their reps are making related to c – v – d*.
*I won't type it out fully since some advertisers don't like showing ads on posts mentioning it, and since advertising makes up a large portion of our blog income, we're keeping advertisers happy 😉
Flexible alternatives to MLMs
Since we've had several people asking about low-overhead alternatives to MLMs in the comments, here are some other flexible work options with low overhead.
This is not meant to be a side by side comparison of MLMs and alternatives. It's offering a list of other good options for earning consistent income with a flexible schedule outside of MLMs.
Etsy shop (overhead is very low, especially if you are creating digital or printable items)
Selling food products or craft items out of your home (this will depend on your location if licensing is needed for food sales, you'll need to check for laws in your state).
Blogging: it takes time to start earning money with a blog, but some people are able to begin earning money on their website after 6 months of dedicated work. Information about running a successful website is available for free online, and blogging can be an great source of income even if you don't have huge amounts of traffic. Hosting at the beginning is inexpensive, about $10-15 a month to start.
Virtual assistant (VA) for bloggers, online companies, or local small businesses.
Freelance writing: in most cases, you don't have to have special training for this if you have good basic writing skills and you're ghostwriting or writing for small websites that don't require specific expertise. If your writing needs improved, the internet is full of free and excellent advice for improving your writing skills and writing speed.
Delivery, like GrubHub, Doordash, or grocery delivery. Some people start their own grocery shopping and delivery services in their own towns so they set their own rates. Pay is reasonable and hours are flexible (GrubHub pays about $11/hour + tips).
Various local odd jobs. When my children were small, I did whatever small jobs I could get my hands on: freelance writing for a website, office cleaning on the weekend for a local chiropractor office, as well as dictation/transcription for that office. Ironing for a friend who didn't have time, tutoring at our local college right after I graduated, cleaning my dad's welding shop and his welding trucks and running errands for his business, yard work for neighbors, babysitting, etc.
Notes about my post and our comment policy
Our comment policy: active recruiting for Zyia or other MLMs is absolutely not allowed in the comment area! Any comments trying to recruit reps will be deleted. Contrasting or dissenting viewpoints are welcome as long as they are respectful. Rude or abusive comments will be deleted.
Please note that it is my website policy and my goal to respond to every comment I receive on my blog regardless of the post.
If you do not want a personal response from me to your comment, or you dislike seeing my responses to others in the comments, please consider this before adding a comment of your own.
If you do not like seeing my responses to comments, please know that it has been my personal website policy since 2011 and this policy has not changed since writing this post.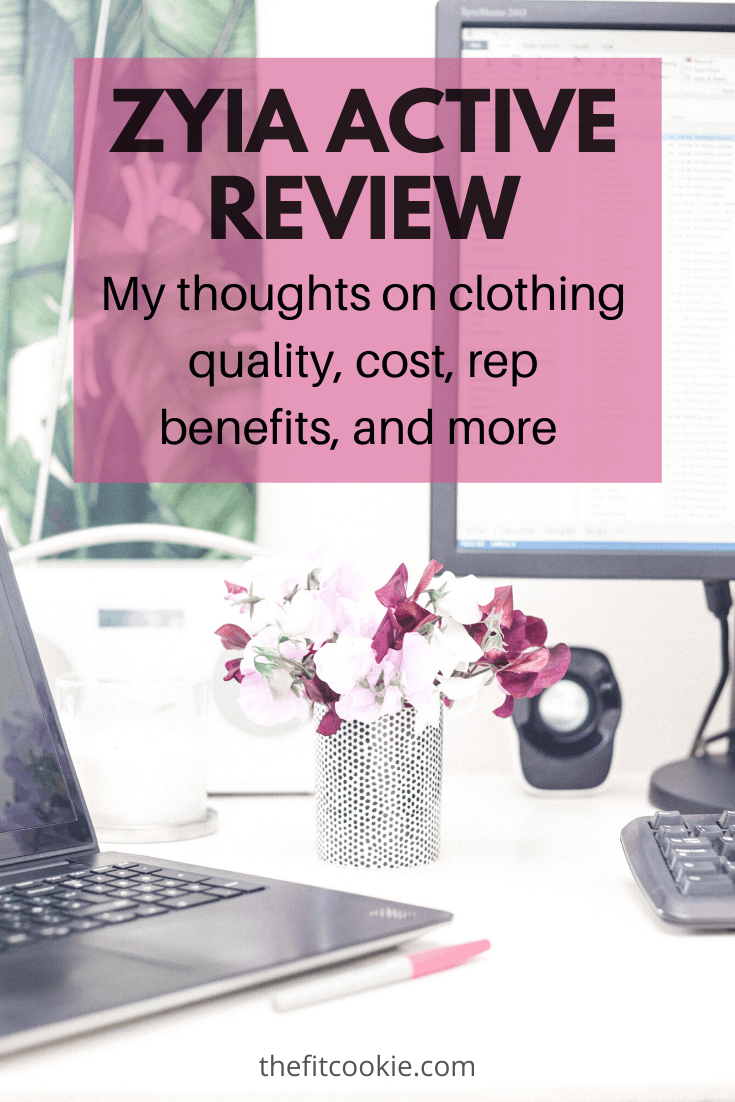 Sarah Jane Parker is the founder, recipe creator, and photographer behind The Fit Cookie. She's a food allergy mom and healthy living blogger based in Wyoming. Sarah is also an ACSM Certified Personal Trainer, ACE Certified Health Coach, Revolution Running certified running coach, and an ACE Certified Fitness Nutrition Specialist