Get ready for summer with this roundup of allergy friendly rhubarb recipes! Each recipe featured is gluten free and dairy free, with plenty of nut free, paleo, and vegan options. We've included both sweet and savory recipes to fit many tastes.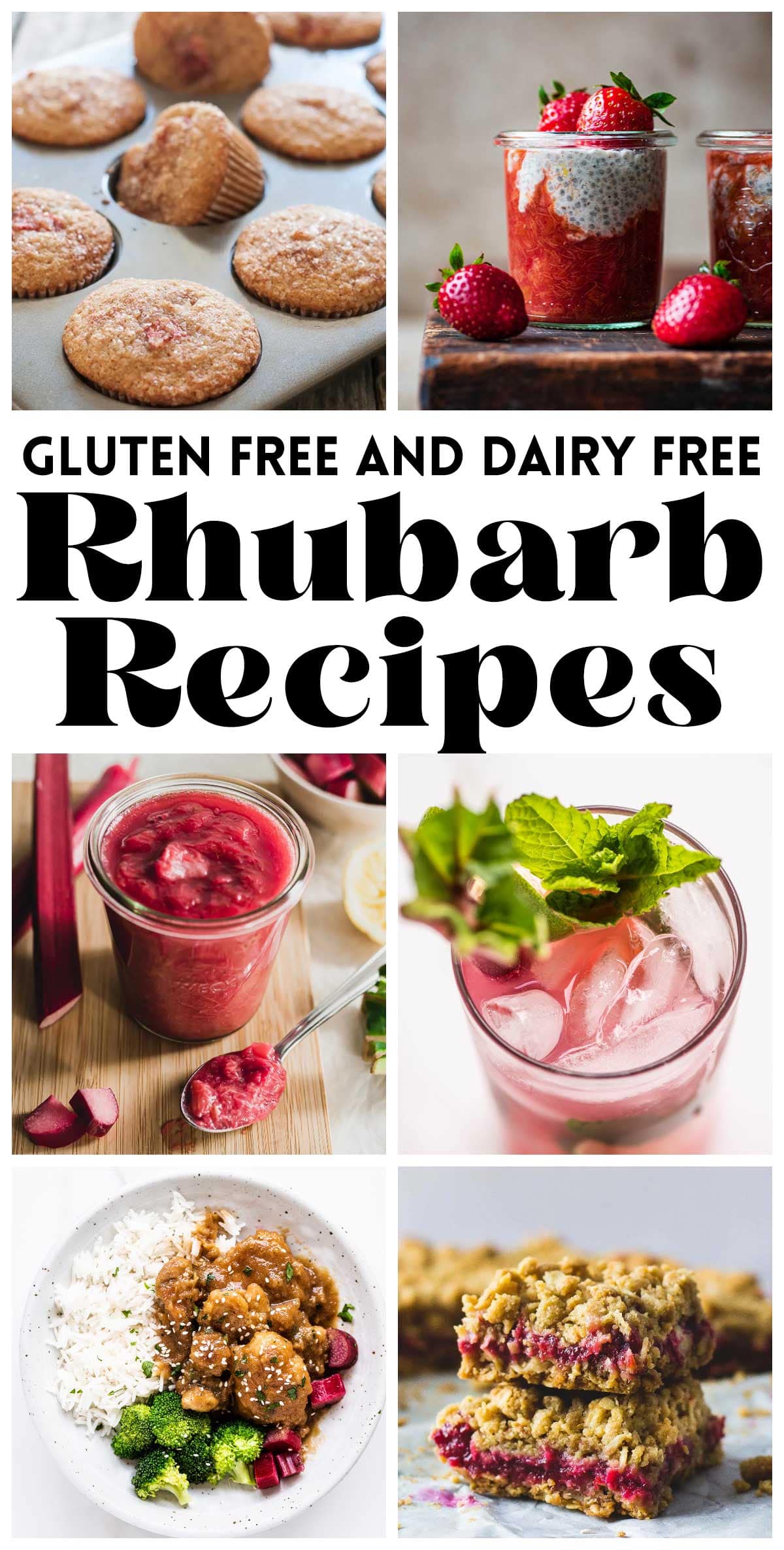 School is out here and we're in summer vacation mode! It's that beautiful time of year in late spring before summer officially hits where the plants are new and vibrant green, and the weather isn't super hot yet.
This is the perfect time of year to break out the rhubarb recipes again since the growing and harvesting season is spring and early to mid summer. If you've got abundant rhubarb plants that grow a ton, you can freeze extra rhubarb for enjoying year round (just watch for tough stalks).
To celebrate all things rhubarb for spring and summer, we collected over 20 gluten free and dairy free recipes for you! Each recipe here is dairy free and gluten free, and there are plenty of low carb, paleo, nut free, and vegan recipes as well.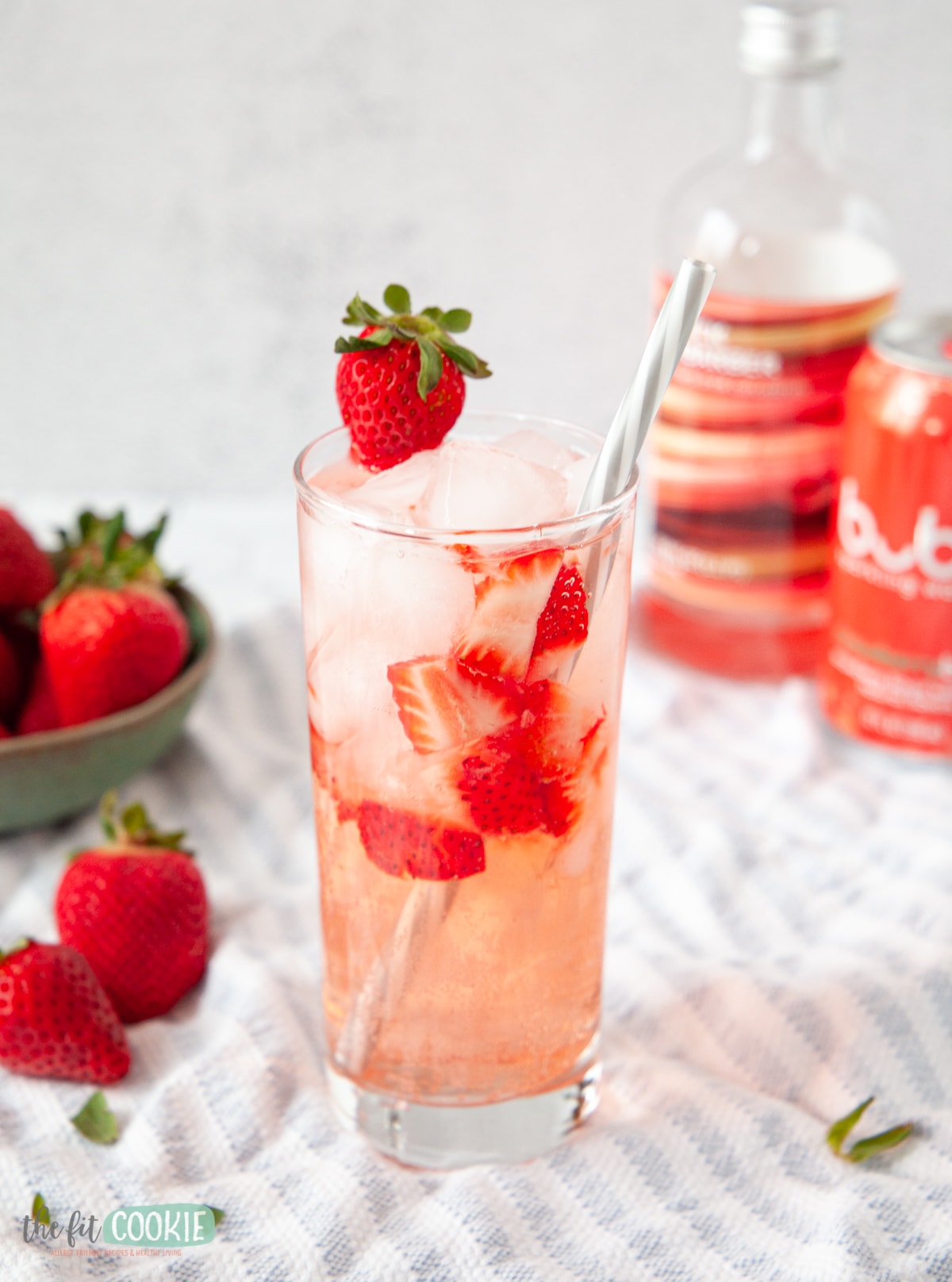 Since rhubarb is actually a vegetable, we've also included some savory recipes here as well. And because sometimes we want some other flavor combos for rhubarb than just with strawberries (even though that's still amazing).
You could always count your strawberry rhubarb crisp as a serving of veggies, too. No judgement here 😉
Check out our other summer recipe roundups:
Allergy friendly rhubarb recipes
Get ready for spring and summer with these allergy friendly rhubarb recipes! Whenever you're craving that tart spring veggie, we've got you covered from drinks, desserts, breakfast, and dinner.
We divided this roundup into 3 categories:
Drink recipes
Sweet recipes (includes a few breakfast recipes)
Savory recipes
Enjoy!
Sarah Jane Parker is the founder, recipe creator, and photographer behind The Fit Cookie. She's a food allergy mom and healthy living blogger based in Wyoming. Sarah is also an ACSM Certified Personal Trainer, ACE Certified Health Coach, Revolution Running certified running coach, and an ACE Certified Fitness Nutrition Specialist