Spring is here and the perfect time for lemon recipes! We've gathered over 50 gluten free and dairy free lemon recipes for every taste. Our list includes plenty of paleo, low carb, and vegan recipes as well!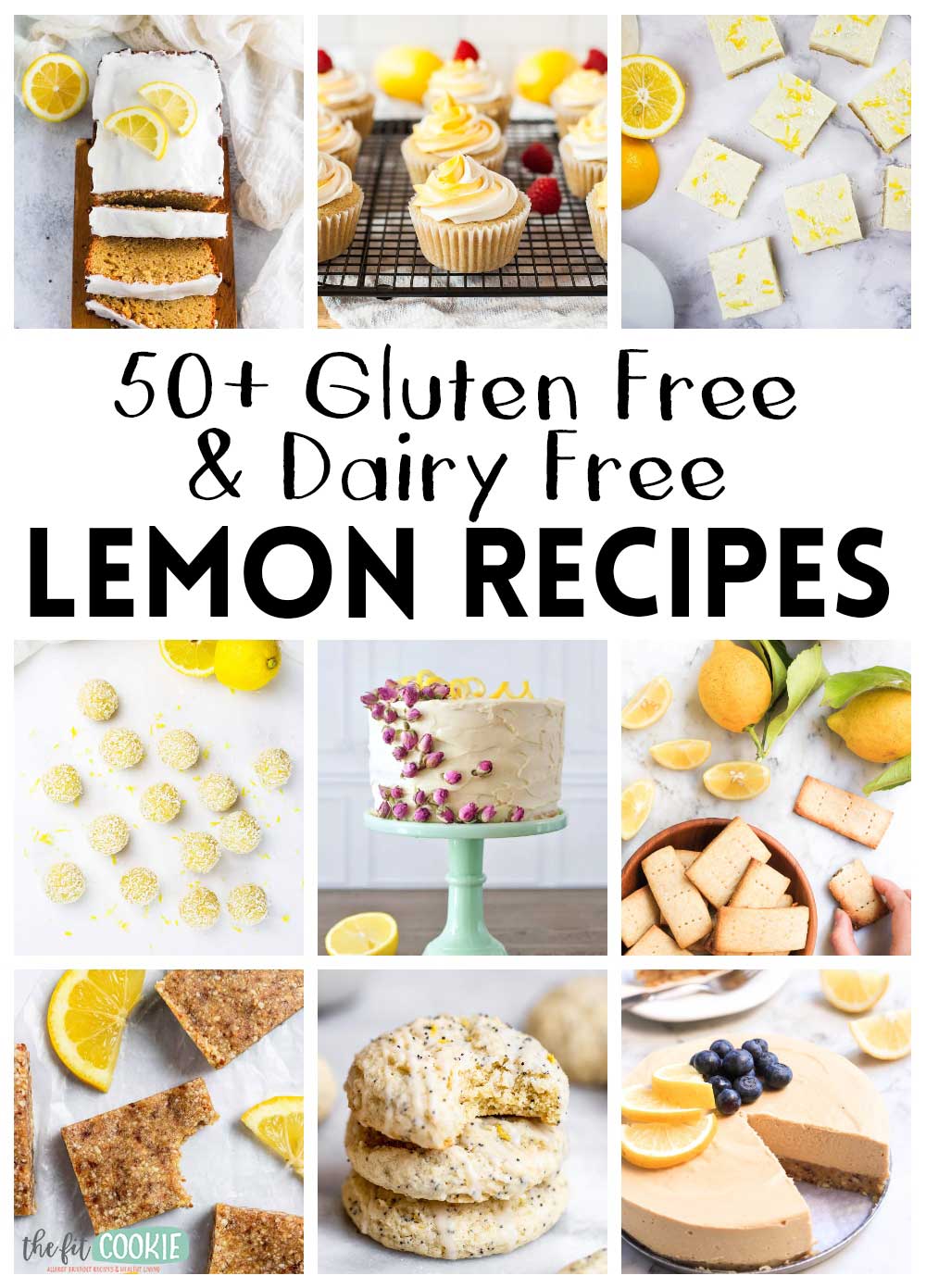 One of my favorite things about spring is the fresh and bright flavors of lemon that's so popular this time of year!
To celebrate the flavors of spring, we gathered up over 50 gluten free and dairy free lemon recipes.
Not only is every recipe in this list gluten free and dairy free, but there are a lot of paleo, low carb, vegan, and nut free options here as well!
We also have another great recipe roundup of allergy friendly strawberry recipes that's perfect for spring or summer, too 🙂
Allergy friendly lemon recipes from The Fit Cookie
We're kicking off our roundup of lemon recipes with our dairy free and gluten free lemon recipes from right here at The Fit Cookie!
Gluten Free Dairy Free lemon recipes from around the web
Here are 44 amazing lemon recipes from bloggers around the web! There are a great variety of recipes here: classics that are made allergy friendly and new twists on old favorites.
Enjoy!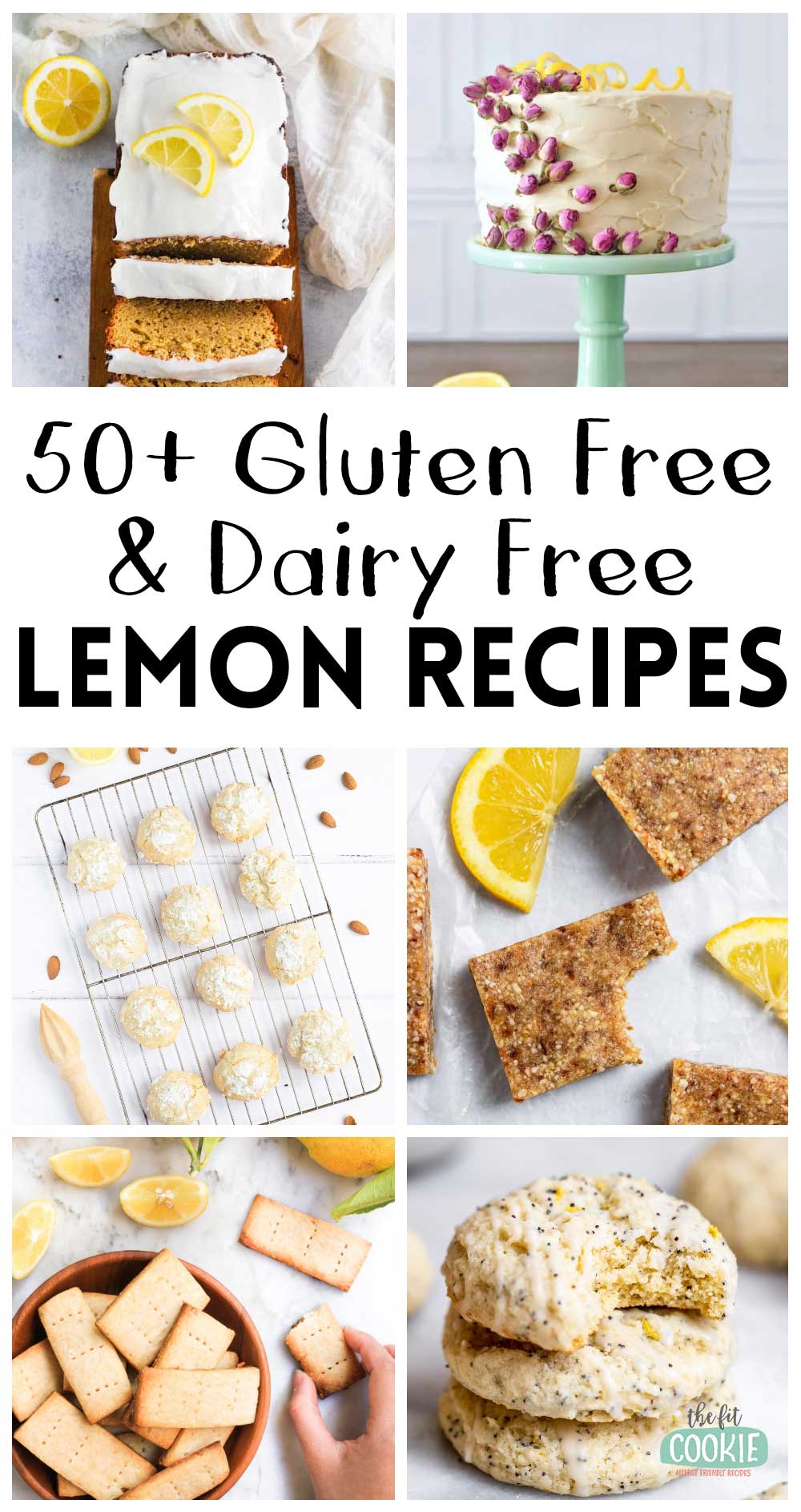 Sarah Jane Parker is the founder, recipe creator, and photographer behind The Fit Cookie. She's a food allergy mom and healthy living blogger based in Wyoming. Sarah is also an ACSM Certified Personal Trainer, ACE Certified Health Coach, Revolution Running certified running coach, and an ACE Certified Fitness Nutrition Specialist