Top cakes, cookies, brownies, and more with this incredibly delicious and silky dairy free buttercream frosting! This recipe is gluten free and vegan as well, and easy to customize into different flavors.
When I was a growing up, I had a hard time keeping my hands off the frosting we made for treats (actually, any sweet thing we made). In my opinion, the frosting was the best part of any cake or cupcake!
We went to a friends house to learn how to decorate cakes one time, and she got after me for dipping into the frosting too much haha. Go figure.
My husband is completely opposite: he doesn't like frosting that much and he usually scrapes the frosting off of cupcakes and cakes he gets at parties. He doesn't even like the filling in Oreo cookies ?We are definitely cut from a different cloth!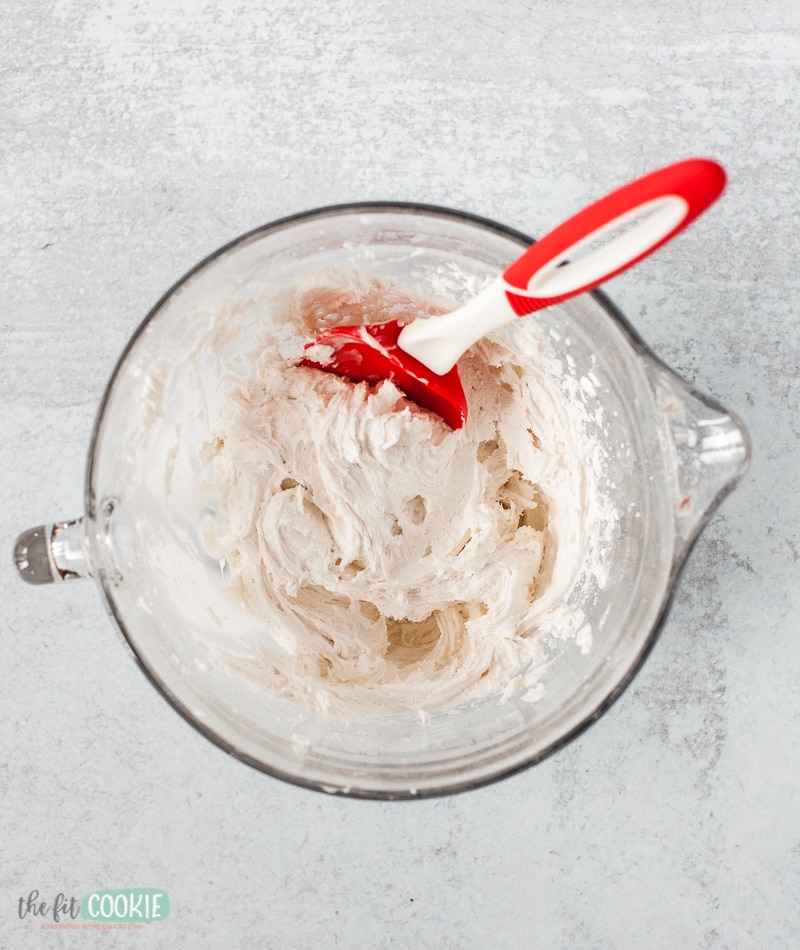 Oddly enough, my husband really started to love frosting after I changed our standby recipe for buttercream frosting recently. There are only 2 types of frosting that he actually likes, and this allergy friendly recipe for the best dairy free buttercream frosting is one of them.
This recipe makes 1 cup of frosting, so you can double, triple, or quadruple this recipe if you need. The 1 cup of frosting moderately covers 12 cupcakes, so if you'd like to frost a layer cake, you'll want to double or triple this recipe.
How to make our amazing dairy free buttercream frosting
I used to make our buttercream frosting with palm oil shortening (I use sustainably sourced Spectrum palm oil) and it was always pretty good, but I found that using dairy free butter made a better tasting and silkier buttercream frosting.
Even my husband who normally dislikes frosting actually loves this recipe we make!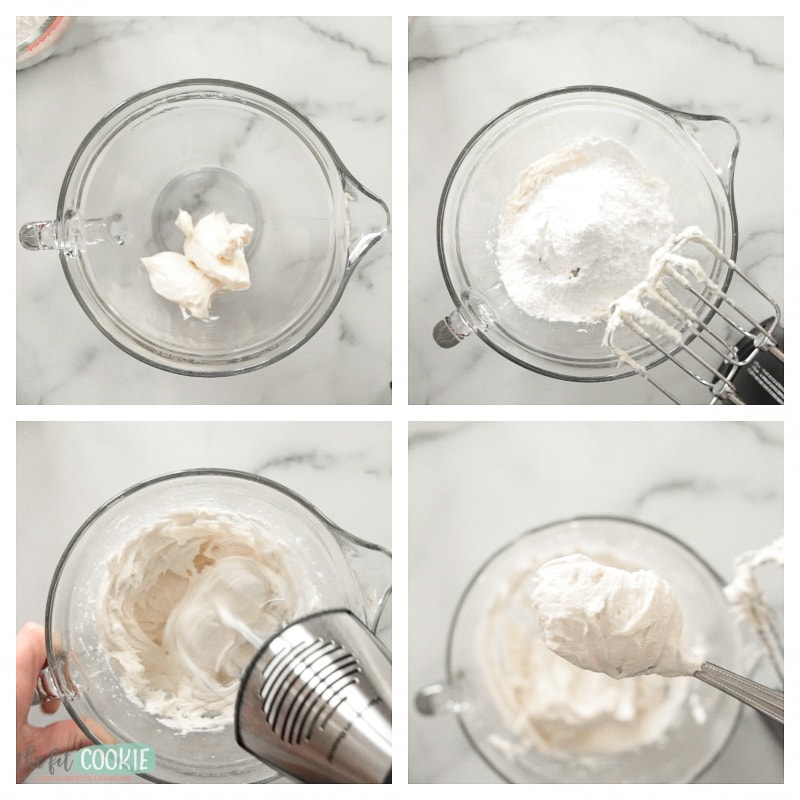 This vegan buttercream recipe is really simple, here are the steps:
Completely soften out your dairy free butter. If you use a dairy free butter that gets watery, you may have to add more powdered sugar. We recommend using Country Crock plant butter sticks since they get soft without being watery.
With a hand mixer or stand mixer, beat the butter until creamy, then add the other ingredients.
I usually split the other ingredients in half like I do in the video, but you don't have to. It just makes it easier to mix.
Add more powdered sugar or more rice milk to adjust the thickness. Continue beating the frosting until it is silky and smooth.
Make sure that your dairy free butter is completely softened and at room temperature for this recipe. If you don't, the dairy free butter will melt once you've made the frosting and the frosting will try to separate.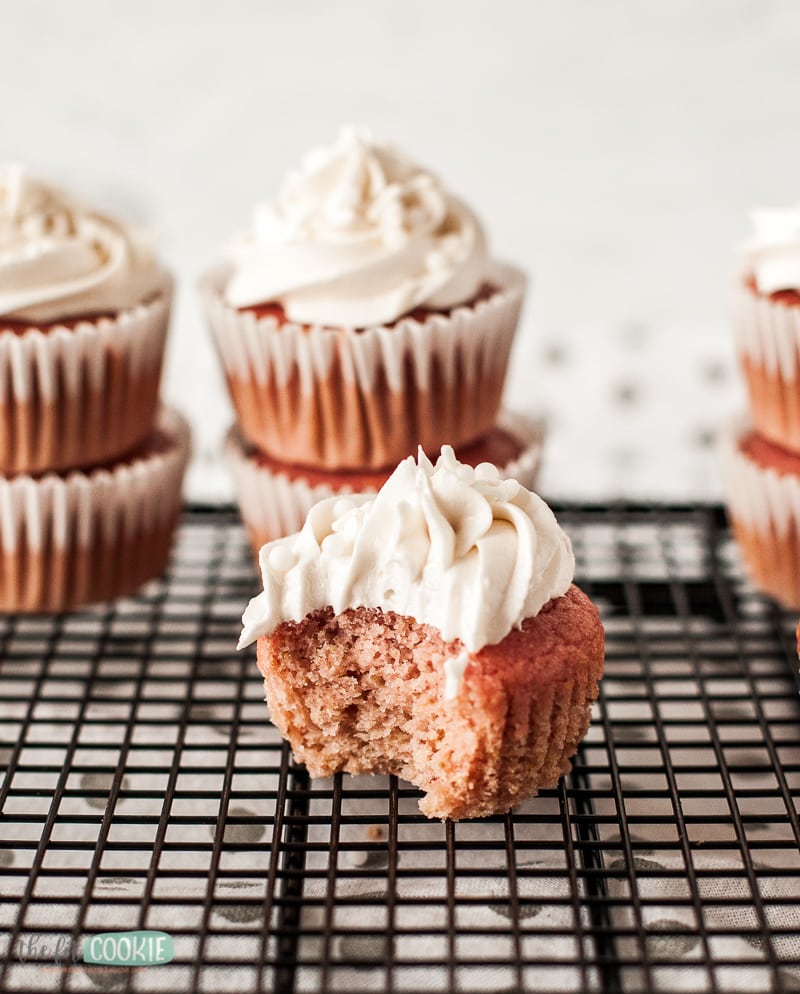 The frosting in the recipe makes 1 cup of frosting, which moderately frosts the 12-14 cupcakes. But if you want to have that beautiful, tall, and sculpted frosting with sprinkles, double the frosting recipe to make sure that you have plenty to cover all the cupcakes.
A note about Country Crock Plant Butter
I used the Country Crock plant butter sticks for this frosting and it was amazing. Make sure to read the labels on the Country Crock plant butter since they have several varieties and some contain almond oil.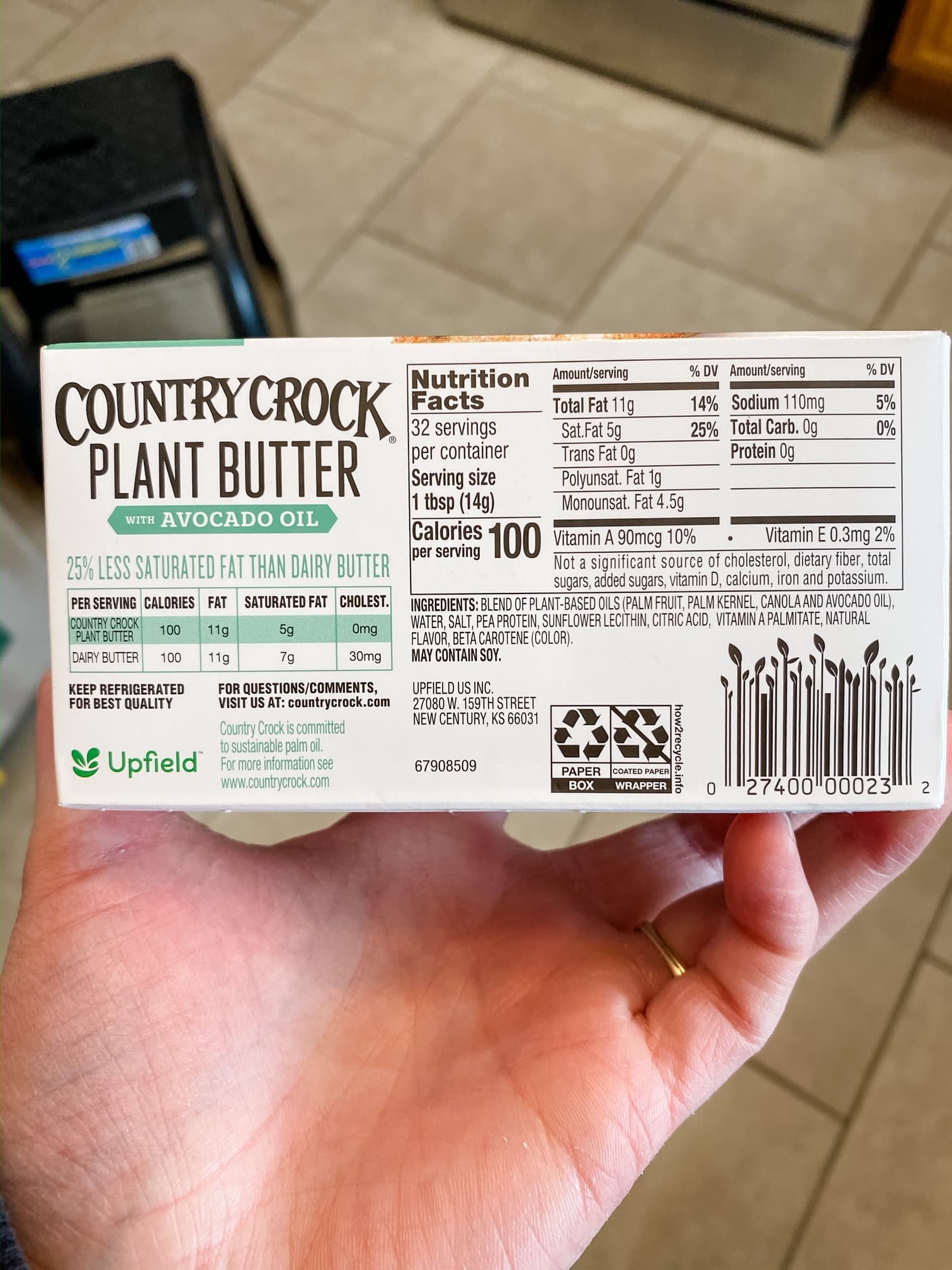 I've found that the Country Crock plant butter in tubs does have soybean oil in it, but the sticks don't. The sticks do have the warning on the label that they may contain soy. We don't find this is a problem for us, however, since we don't have severe soy allergies.
If you have multiple food allergies, you'll want to reach out to the company to find out what their cross contamination info is for almond oil and soybean oil. You can check out their varieties and ingredient info on their website as well.
There is no cross contamination warning for nuts on the avocado oil sticks and the olive oil sticks, and my daughter hasn't had problems with them, but if you're not sure, check with the company and don't just rely on my information.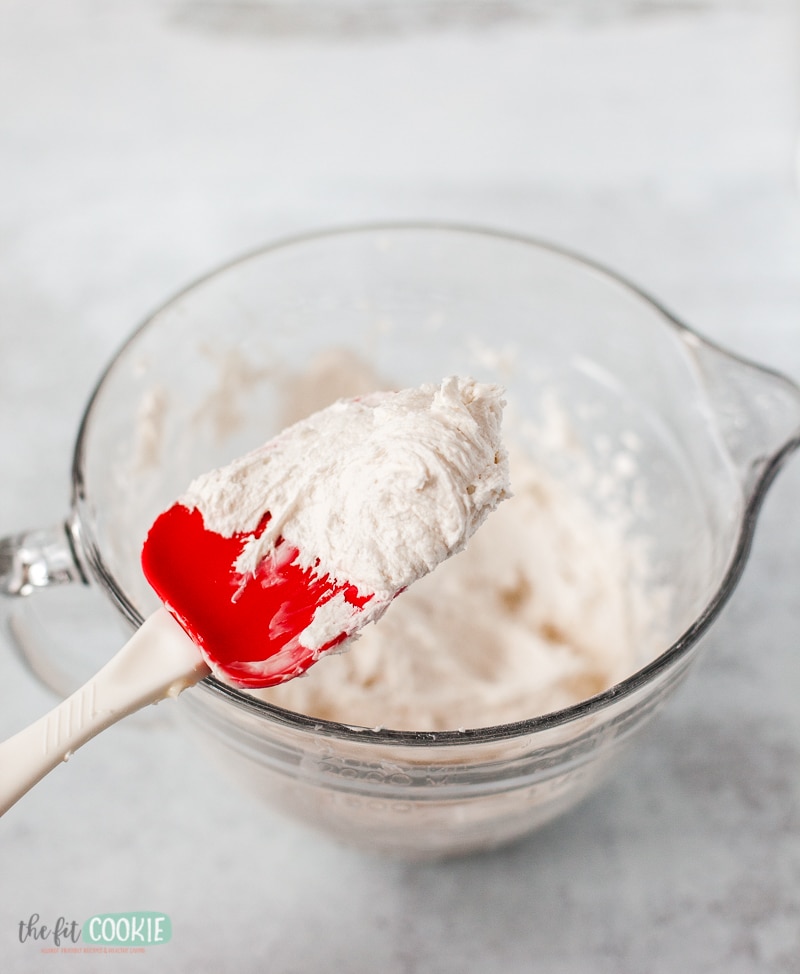 Earth Balance Soy Free is another great option as well for making frosting, although I find it is a bit more watery than the Country Crock Plant Butter sticks.
Buttercream frosting variations
There are a lot of ways to make your buttercream frosting different flavors! It's pretty easy to do, here are some ideas:
Chocolate buttercream
Add cocoa powder for chocolate buttercream frosting. Start with 2-4 Tablespoons of cocoa powder and add more 1 Tablespoon at a time until you get your desired "cocoa-ness".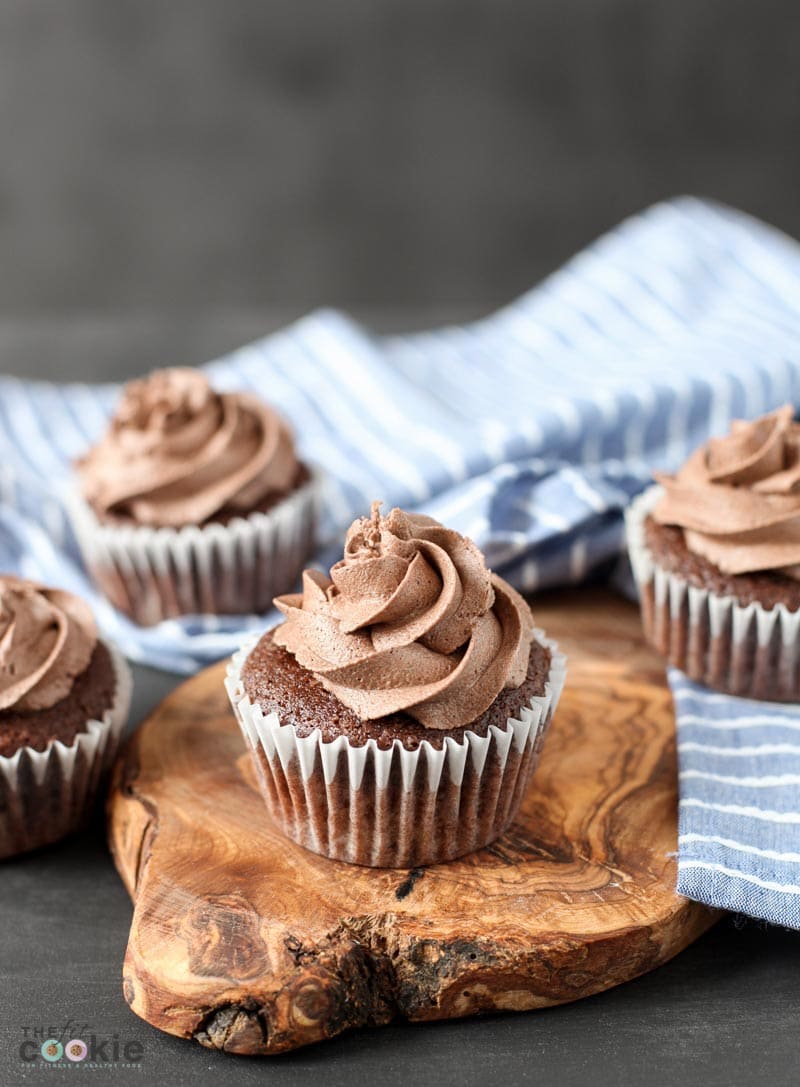 If needed, you can add a little bit more rice milk if your frosting seems dry or too thick once you add cocoa powder. Just add the rice milk in 1 teaspoon increments: you can always add more but you can't take it away once it's added!
Strawberry Buttercream
Add powdered freeze dried strawberries for strawberry buttercream frosting. Just like with my strawberry white chocolate hearts, you can use the same technique for making strawberry frosting with freeze dried strawberries that you've made into powder with a small blender!
Or if you don't want to make your own powder, you can buy the strawberries that are already made into powder! Amazon sells an organic freeze dried strawberry powder, and you may be able to find it other places online or in stores.
Lemon Buttercream
Add lemon zest to your frosting and replace a little bit of the rice milk with some fresh squeezed lemon juice to make lemon buttercream. I created something similar to frost our soft Gluten Free Lemon Cookies.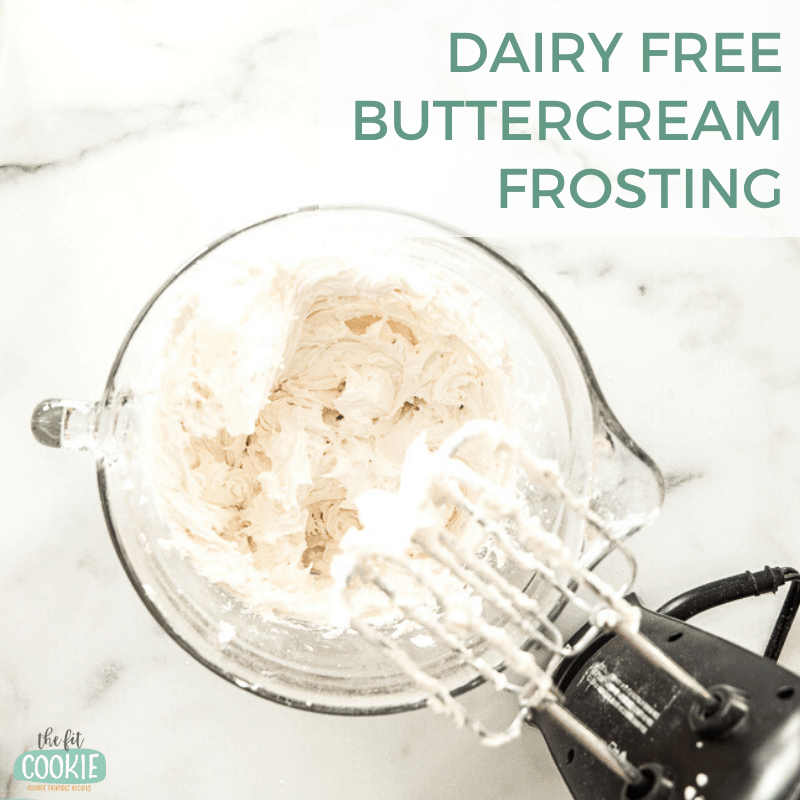 Our buttercream frosting goes great with these recipes!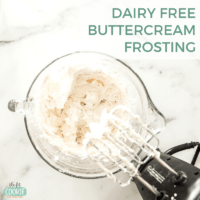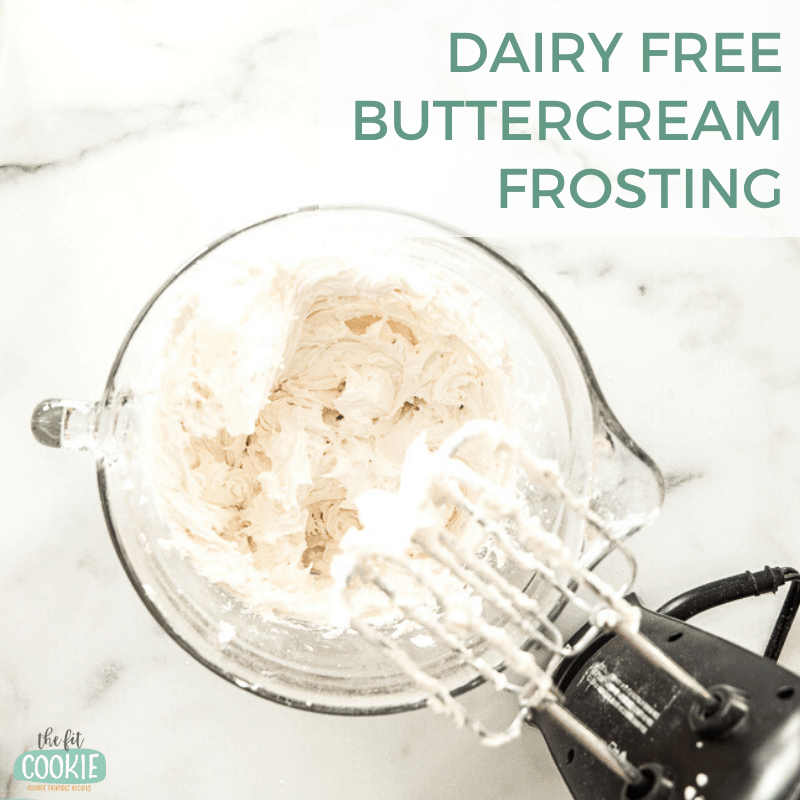 Best Dairy Free Buttercream Frosting
Top cakes, cookies, brownies, and more with this incredibly delicious and silky dairy free buttercream frosting! This recipe is gluten free and vegan as well, and easy to customize into different flavors.
Makes 2 cups of frosting (32 Tablespoons)
Vegan, gluten free; Free of: tree nuts, peanuts, soy, eggs, dairy, sesame
Print
Pin
Rate
Instructions
In a large bowl, beat the dairy free butter with a hand mixer or stand mixer until creamy, then add half the powdered sugar and blend.

Add the other half of the powdered sugar, along with the rice milk, vanilla, and dash of salt and beat until creamy. You can use 1 Tablespoon of rice milk to make this thicker, but we found this is silkier and smoother with 2 Tablespoons of rice milk.

Beat the frosting until it is silky, smoothe, and creamy, and a good consistency for piping if you are decorating with a piping bag and frosting tips.

Use the frosting to top cakes or cookies. Store at room temperature in an airtight container for up to 3-4 days.
Notes
Nutrients estimated for 1 Tablespoon of frosting
Nutrition
Calories:
70
kcal
|
Carbohydrates:
11
g
|
Protein:
1
g
|
Fat:
3
g
|
Saturated Fat:
1
g
|
Polyunsaturated Fat:
1
g
|
Monounsaturated Fat:
1
g
|
Trans Fat:
0
g
|
Sodium:
28
mg
|
Sugar:
11
g
|
Vitamin A:
23
IU
|
Iron:
1
mg
Did you make this recipe?
Share a photo on Instagram and tag us @TheFitCookie!
Sarah Jane Parker is the founder, recipe creator, and photographer behind The Fit Cookie. She's a food allergy mom and healthy living blogger based in Wyoming. Sarah is also an ACSM Certified Personal Trainer, ACE Certified Health Coach, Revolution Running certified running coach, and an ACE Certified Fitness Nutrition Specialist