Looking for a quick and healthy meal? Make this easy Sausage and Vegetable Sauté in a pinch. Gluten and dairy free, this is the perfect dinner for people with food allergies!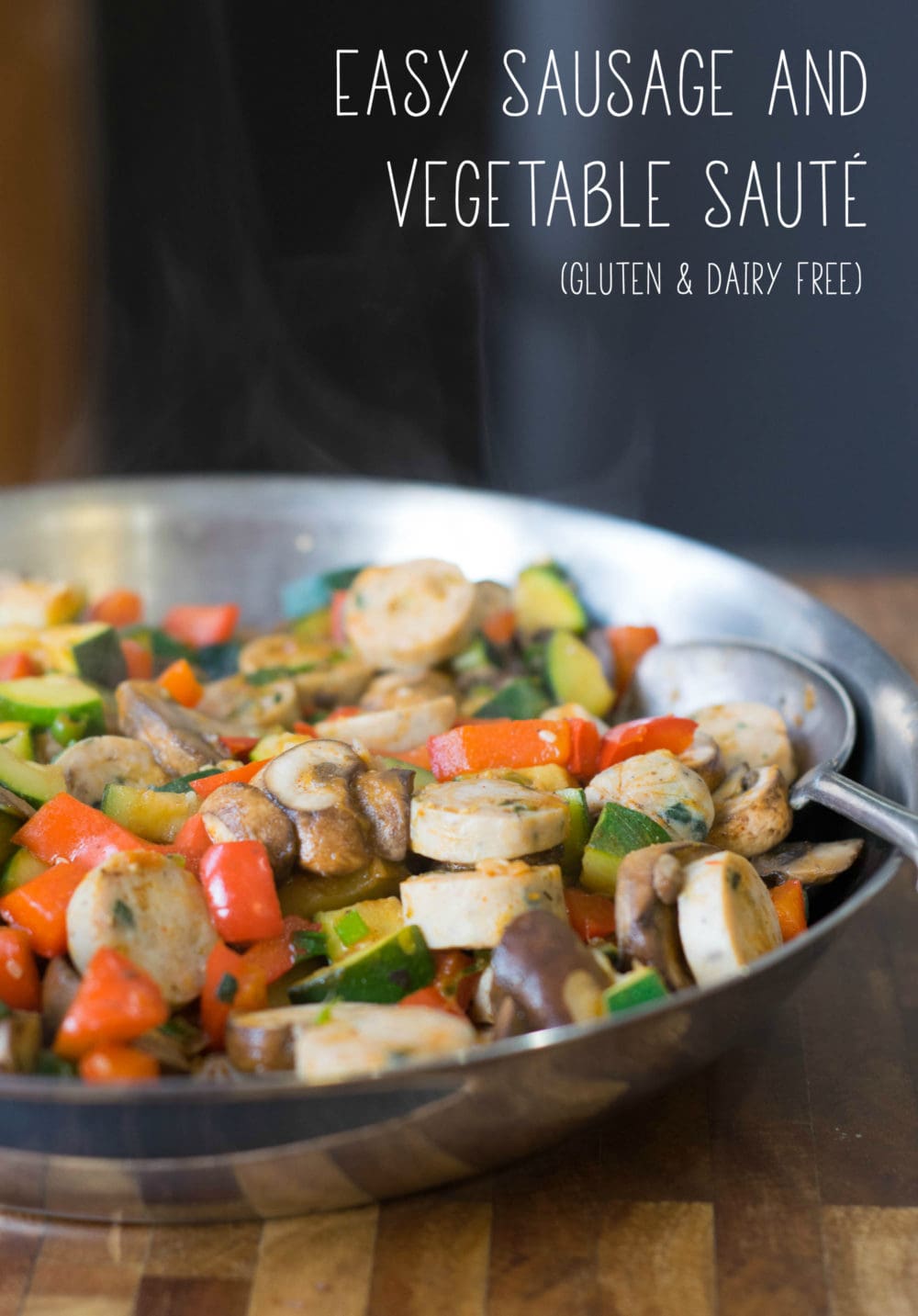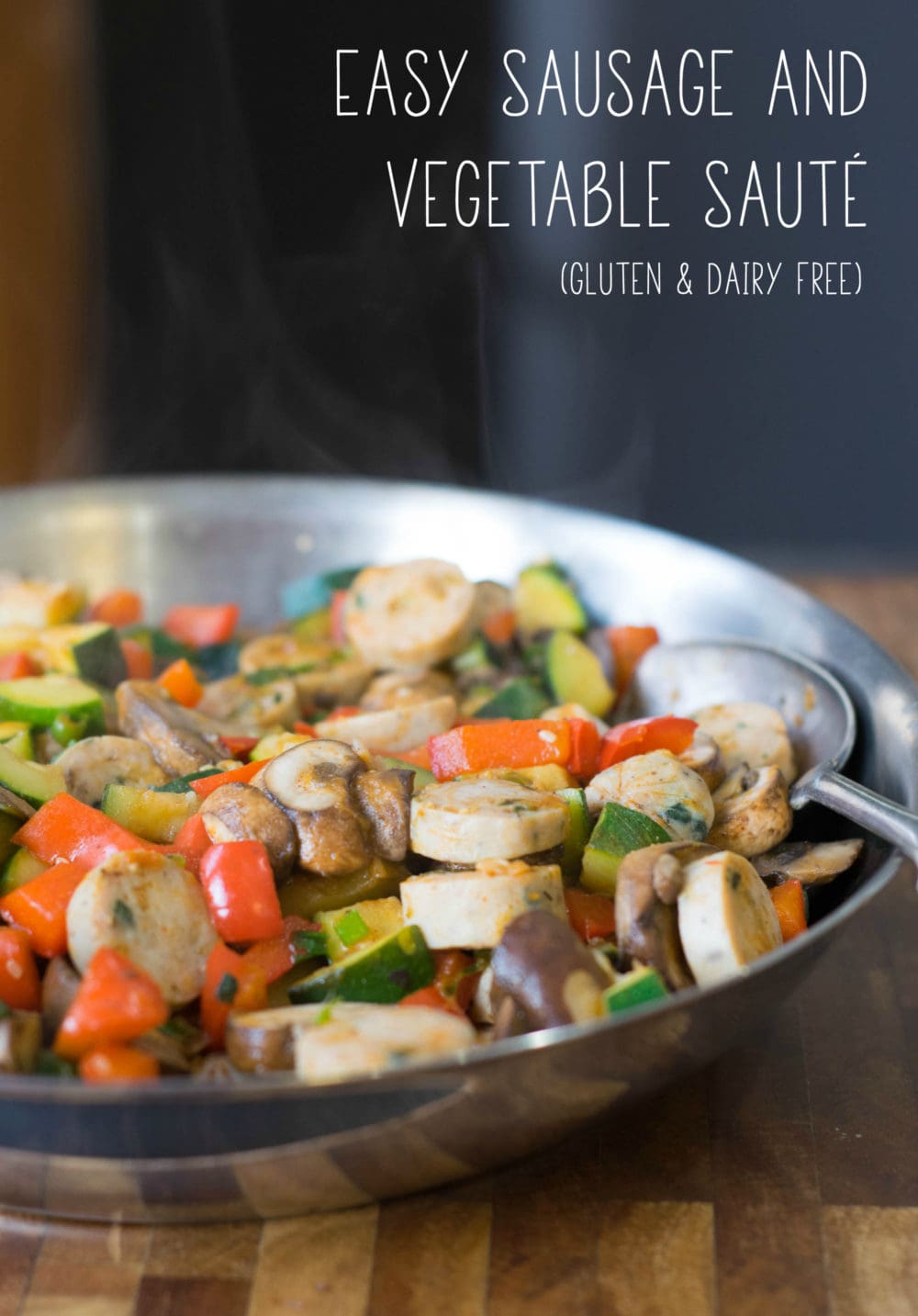 Most of us know this feeling: Standing in front of your fridge or roaming around the grocery store and trying to figure out what to make for dinner that's quick, healthy, and won't leave a ton of dishes behind. If you're busy, chances are you've been here more than a few times!
When our weeks get busy, I try to create meal plans and menus in our house since it saves a ton of time and headache, but sometimes time gets away and I don't get a chance to make a shopping list or get the menu written up in time.
During those busy weeknights, I turn to one of my favorite recipes: Easy Sausage and Vegetable Sauté.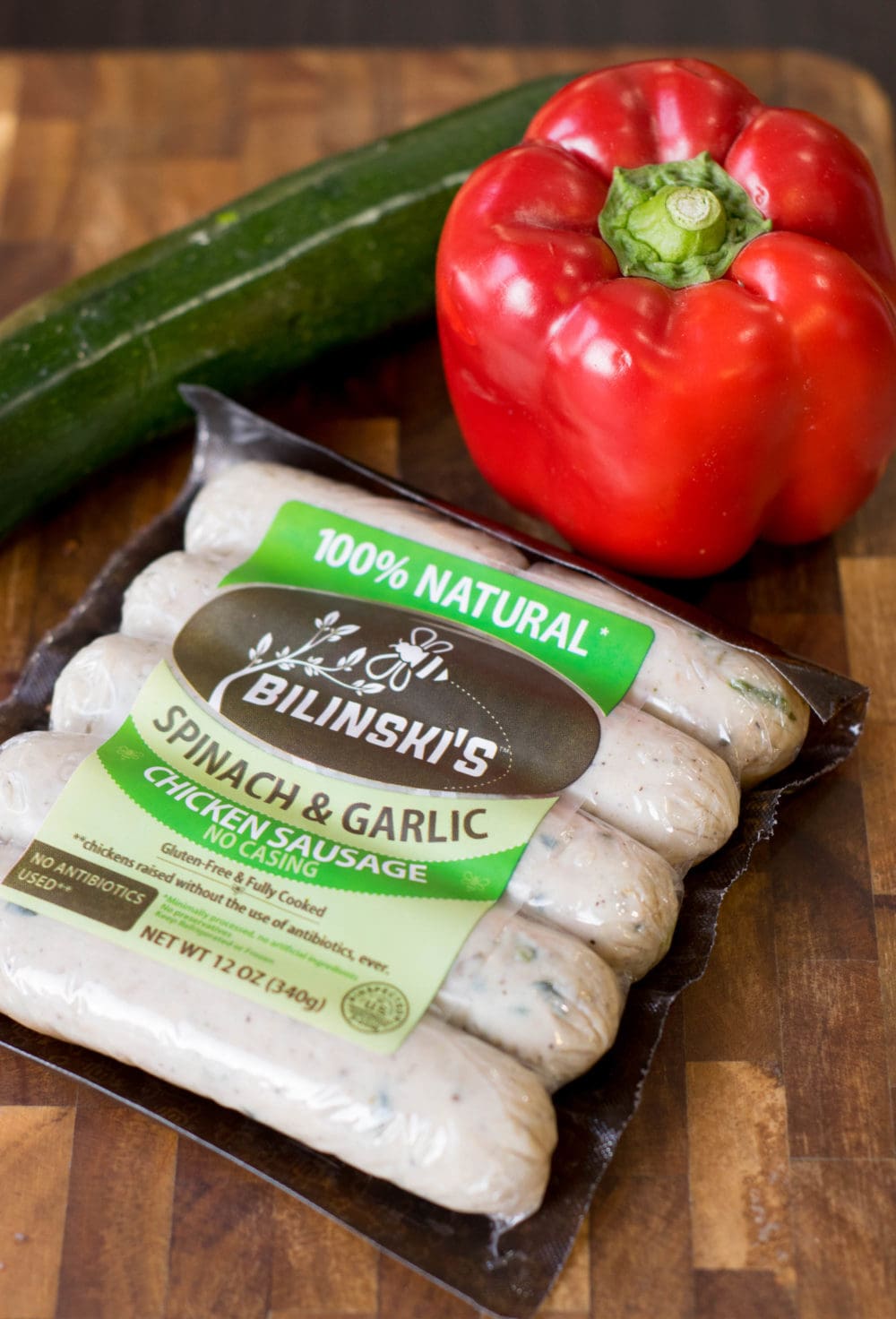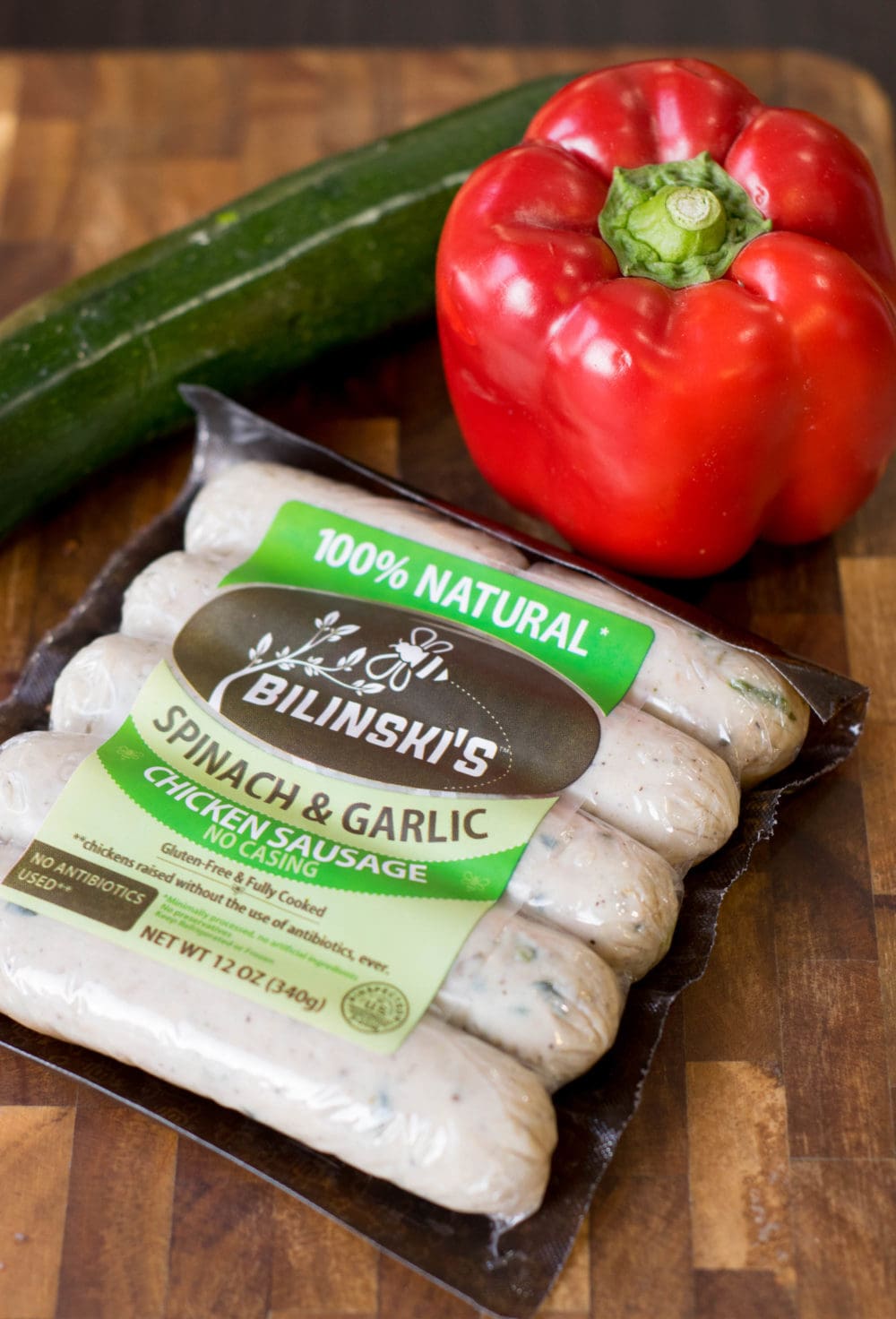 This easy Sausage and Vegetable Sauté is one of my go-to favorites when we don't have a plan for dinner. I've been making this dish for years and it is a super easy way to get dinner on the table in one pan in under 30 minutes, start to finish. Perfect!