If you're struggling with soy allergies or food allergies in general, finding great alternatives for traditional ingredients can be tough, but it can be done! Here are our favorite soy free cooking products that we use in our kitchen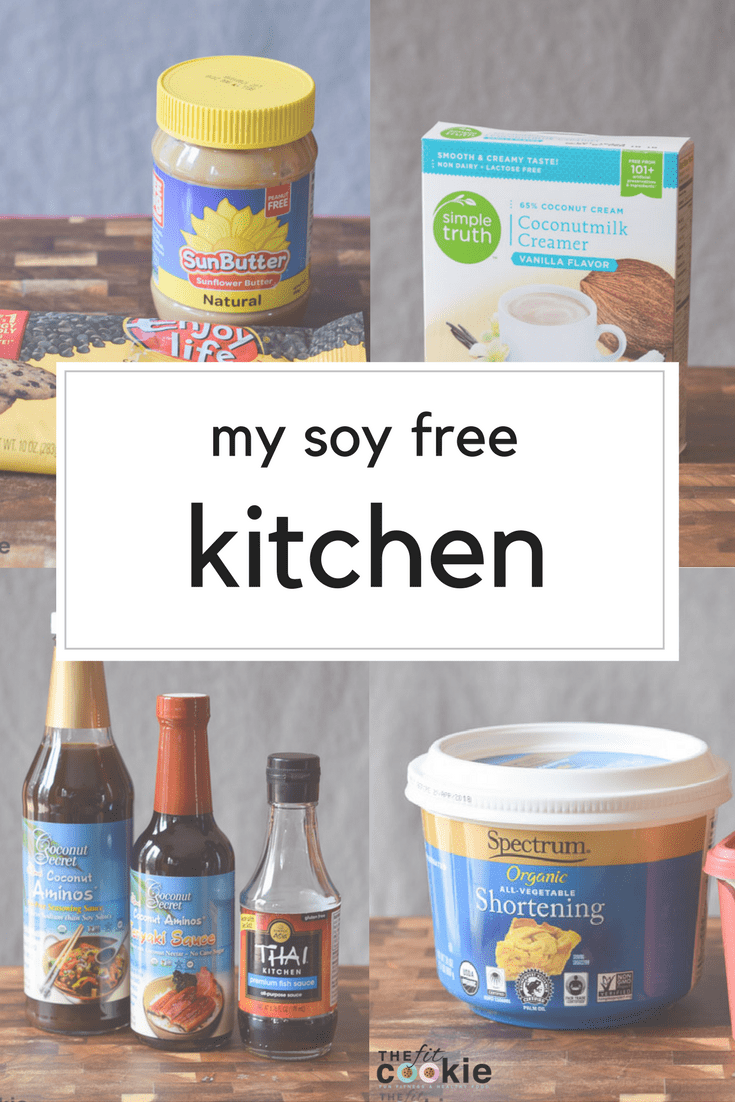 If you have have soy allergies, you know how hard it can be to avoid it! Soy products and soybean oil are in just about everything these days since it's so cheap to produce and readily available. But there are some great products out there that are soy free if you have soy allergies! Today I'll share some of our favorite soy free cooking staples.
Several of us have soy allergies in my house: my daughter, my son, and I are all allergic to soy (and possibly my husband, the verdict is out still on him). It's not a severe allergy or anything, but enough to make us miserable! My daughter gets eczema on her hands like I do when we have soy, and it gets pretty bad.
Years ago I was having nagging health problems like dry patches and itchy skin, dark circles under my eyes, and sinus congestion. I had gone gluten free for a while to see if that helped, and it helped a little bit but none of these things went away completely until I cut out soy and a few other things I didn't realize I was allergic to at the time (yeast and eggs).
While we still have a few things with a little bit of soy in the house (sometimes our store bought bread has soybean oil in it), I really try to avoid soy in everything we eat. I can have little bits of it here and there, but can't have very much of it or regularly or my eczema flares up badly.
Even though my kids aren't gluten free, everything I mention below is also gluten free, as well as dairy free since I'm also allergic to dairy. These products are often more expensive than their soy-full counterparts, but staying healthy and itch free is always worth the extra cost.
And just a side note: we've gotten comments before on social media and on the blog about how our food choices are unhealthy/not-as-good-as-mine/etc from food police who feel the constant need to criticize. This post is for helping people who have food allergies, not so people can judge our food choices. Negative comments will be deleted to keep this positive for people.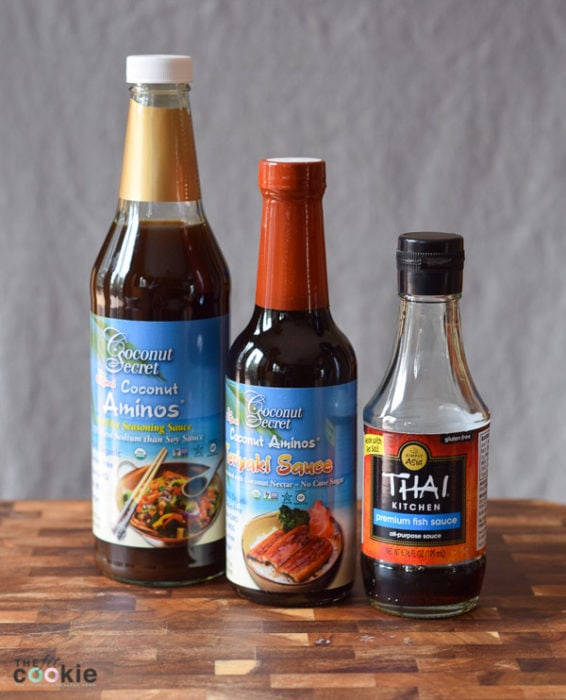 Soy Sauce Alternatives
I love cooking asian cuisine and my family loves it too! Whether it's sushi or stir fry, we all adore asian food of all kinds. Over the years, I found that coconut aminos work great as a substitute for soy sauce, and the coconut amino teriyaki sauce from Coconut Secret is really good, too. We add them both to stir fry, sushi, noodles, and more.
Note: Please remember to regularly check labels since product recipes can change! We update our food lists when we can, but we are not responsible for product recipe changes that may add allergens to a previously safe food. Always check labels before purchasing even if it is listed by our website as most likely safe.
When we go to our favorite sushi place, I carry a little container of coconut aminos with me to dip my sushi in. So good! Coconut aminos are naturally a bit sweeter and less salty than soy sauce, and it has a wonderful flavor to me.
Another thing we love to add to asian recipes is fish sauce and toasted sesame oil (not pictured). Fish sauce has a strong taste and is salty, but it adds an awesome flavor dimension to asian food, as does sesame oil. Sesame oil has a low smoke point, so I don't add it to the pan as it's heating or it easily gets burned, but I add it soon after I begin cooking the other ingredients.
If you can't have coconut aminos due to coconut allergies (or something else), Ocean's Halo makes a soy-free soy sauce that's also not made with coconut. I haven't tried this brand yet so I'm not sure how it tastes.
I've found that different brands of coconut aminos have different sodium levels and sweetness levels. The Coconut Secret brand tends to be more sweet and less salty, the Big Tree Farms brand and O Organics (Albertsons/Safeway store brand) tend to be saltier and less sweet.
Update: I tried the Ocean's Halo soy free sauce and it's not too bad, I personally prefer the taste of the coconut aminos, my husband prefers the taste of the Ocean's Halo sauce since he's not a fan of coconut aminos.
There is a newer option from San-J that is a soy sauce alternative made with peas instead of soybeans made with the same fermentation method as their soy-based tamari. I ordered a bottle of this to try, I'll come back and let you know how it tasted!
Here's a list of some soy sauce and teriyaki sauce alternatives (we haven't tried all of the brands listed, I have also not checked these for allergen cross contamination so make sure to check the labels before buying):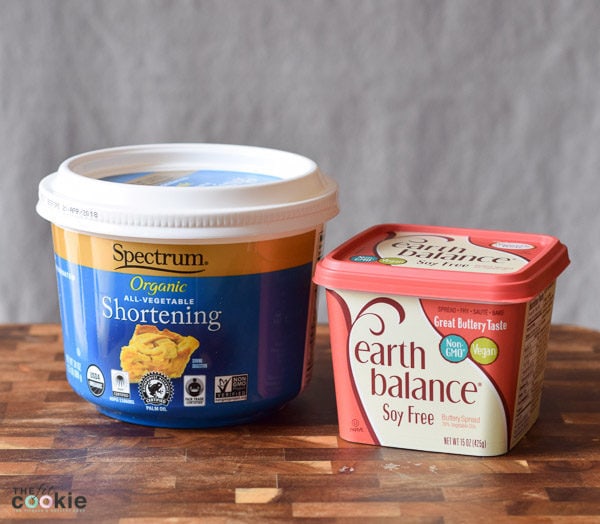 Shortening and Margarine Alternatives
One of the things a lot of people miss with cutting out soy or making their kitchen a bit healthier is good pie crusts from cutting out traditional shortening made with hydrogenated vegetable oil (lots of soybean oil). Even if you don't have soy allergies, regular shortening is a good thing to remove from your diet!
While coconut oil could be used as a sub for shortening, it's not very stable for cooking since it has such a low melting point. Palm oil shortening works really well for making flaky pie crusts and soft cookies. The brand we use (Spectrum) is sustainably sourced, organic, and non-GMO.
Since we can't have dairy, we used to use margarine a lot before we started eating healthier and cutting out soy years ago. It took a while before stores in our town started carrying soy-free margarine, but we found the Earth Balance Soy Free that our local Walmart stocks. It's non-GMO and vegan, so no dairy, and it's delicious!
This bakes okay, but like coconut oil it melts quickly so we use mostly palm shortening instead of the Earth Balance Soy Free in baking and frostings. They also make sticks of the Earth Balance Soy Free but we usually buy the small tubs.
Other soy free margarine/butter alternatives: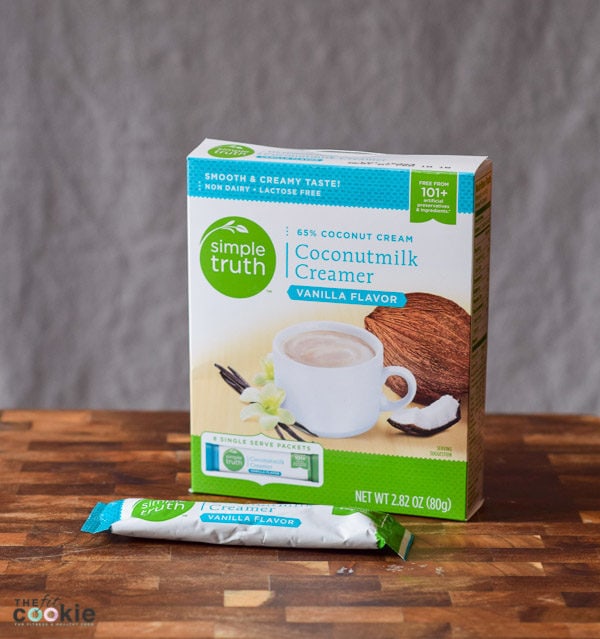 Non-Dairy Creamer Alternatives
There are a ton of options out there these days for coffee creamers, like almond milk creamers and coconut milk creamers. Plain almondmilk and coconut cream work great as sugar free creamers in coffee (and I use them all the time), but it's nice to have a powdered creamer option for traveling that is also dairy and soy free.
I'm not sure of too many other non-dairy and soy free powdered creamer brands out there, but I did find the Simple Truth coconut creamer and it has very little sugar in it and I love using it (it mixes the best when beverages are hot). They have single serve packets for travel or they have a bigger canister as well. I've used this before in homemade cocoa mix and homemade cappuccino mix and it's great!
I've also been using the Nut Pods for my own coffee, while my kids use the So Delicious, Silk coconut, or Natural Bliss coconut creamer for their decaf coffees.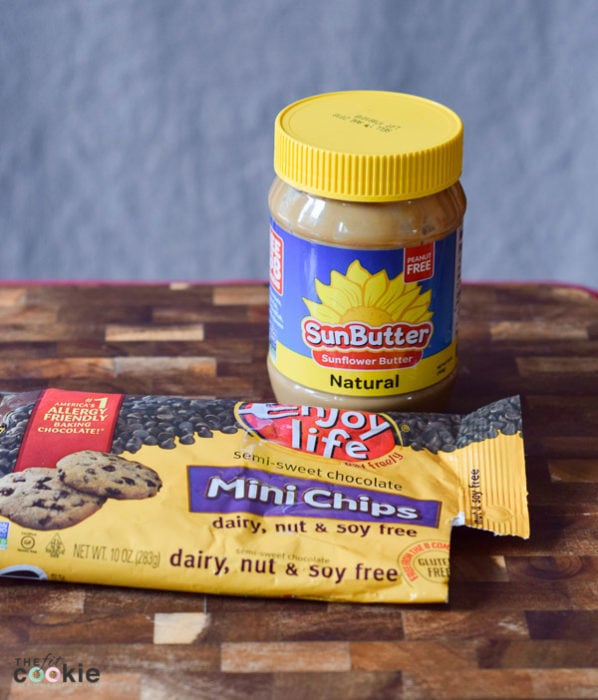 Peanut Butter and Chocolate Chip Alternatives
So finding a soy free nut butter and chocolate alternative these days isn't as hard as it used to be, but I wanted to mention these anyway. Some nut butters have hydrogenated soybean oils in them, and some chocolate chips have soy in them, too.
We regularly use SunButter, which is soy free, and the Enjoy Life chocolate products since they are top 8 allergen free. We used to use Ghiradelli semisweet chocolate chips, but they changed their recipe and started using dairy in them, so we avoid them now.
The Nestle Simply Delicious chocolate chips are one of our new favorites, and we like them better than many other chocolate chip brands we've found so far, including Enjoy Life!
Soy free and egg free mayo options
If you have egg allergies AND soy allergies, finding a good mayo can be hard since a lot of vegan mayos still use soybean oil.
Here are some good soy free vegan mayo brands that we've tried. You can check out photos of the ingredient labels in our Instagram post):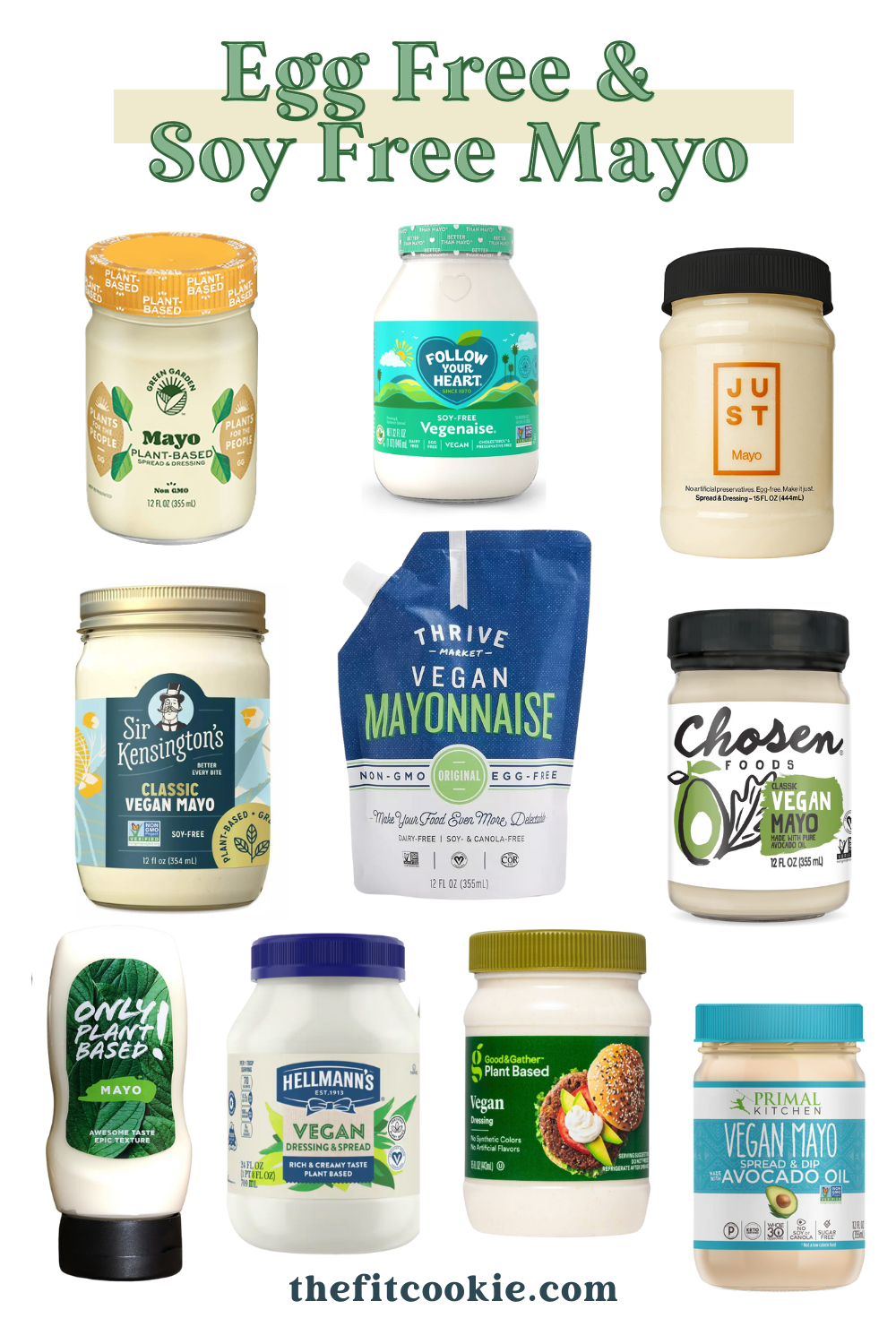 Here are a few egg free and soy free mayos we haven't tried yet:
If you can have eggs, there are some great paleo brands of mayo without soybean oil in them, like Sir Kensington, Chosen Foods, Gefen, and Primal Kitchen.
Or you can make your own mayo with this paleo recipe from Paleo Running Momma!
Soy free miso
Since we love Asian cuisine and my daughter really misses having miso soup, I set out to find some soy free miso since I had heard about chickpea miso.
I was surprised that I actually found several brands of miso that are made without soybeans! I'll share the ones I found below, and will try to update this regularly.
Adding a note here that I haven't tried out any of these brands yet and I'm not familiar with the taste, quality, or potential cross contamination with allergens of these all of these products. So if you have questions about the manufacturing for any particular brands, please reach out to their company directly.
Soy free miso outside the US
Other soy free products we use that aren't pictured:
Please remember to regularly check labels since product recipes can change! We update our food lists when we can, but we are not responsible for product recipe changes that may add allergens to a previously safe food. Always check labels before purchasing even if it is listed by our website as most likely safe.
Sarah Jane Parker is the founder, recipe creator, and photographer behind The Fit Cookie. She's a food allergy mom and healthy living blogger based in Wyoming. Sarah is also an ACSM Certified Personal Trainer, ACE Certified Health Coach, Revolution Running certified running coach, and an ACE Certified Fitness Nutrition Specialist