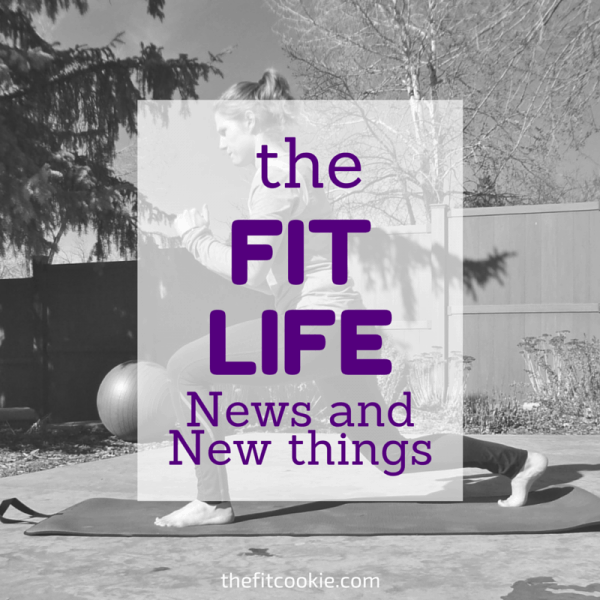 It's time for another round of new stuff I'm trying and things I like…mostly foodie things. Incidentally, this post is mostly food and not too much else… Can you tell I like to eat? 😉 Eating more food is definitely one of my favorite perks of working out
So this **awesome* new Japanese steak house opened up in our town and it's taking everything in me not to eat there every day. The food and service is phenomenal. On our second trip there I had the sashimi salad and it was so good. A little heavy on the sauce, so the next time we went I asked for the sauce on the side – it was perfect 🙂
One of Zach's treats was an raw oyster saki shot with a quail egg.
The Out of Control roll from Sapporo: lots of raw fish inside with seared yellowtail tuna on top and smokey miso sauce. This one was pretty awesome!
Tried the Vanilla Espresso Almond Butter from Wild Friends. Not too bad, but I still love the Justin's Chocolate Hazelnut butter the best <3
We went to the nearest Natural Grocers store (which is over 2 hours away) and I stocked up on some fun treats. I tried this Bounce energy ball that had rice protein in it. This one was the Superberry flavor and it was delicious! It's the perfect size for snacking: not too big and not too small.
Hello again to my feet 😉 I also tried a Gather bar that's paleo and chock full of seeds. This one was crispy, not soft, and pretty high calorie and high fat, so if you're watching calories just read the label.
Been doing the Mountain Athletics app workouts for running! Not as consistently as I would like, but I have been incorporating the workouts into my routine along with my other workouts (you can read more about it here). Loving it so far!
Daiya Foods makes cheesecake!!! How did I not know about this? I think this is pretty new. I was being silly and I decided to forgo the cheesecake that time and I'm kicking myself for skipping it. I went to another health food store and asked for it and they didn't know what I was talking about. They were a little behind the curve I think. I have to find this again!
This is a nice stand-in for coffee shop lattes when you're traveling. It tastes good! My only complaint is the amount of sugar: 13 grams per bottle. It's more like a dessert drink, but nice to have once in a while!
We took a short road trip recently and I was in the car for 4 hours (yep that's considered short around here), and I hate sitting around doing nothing much so I racking my brain trying to figure out what to do. Last time I brought my laptop and did some work, but I don't know that my husband likes not chatting with me, so I did some menu planning for the week ahead and did some stim on my knee for a while. I figured I was sitting there, why not do something constuctive! I was getting some big muscle knots in my quad and it was causing flareups in my runner's knee, so this helps. I need to do this daily!
Tried this Pro Bar Bite bar and liked it! I reviewed some of the Pro Bar products a while back and I don't think these bars were around then. It was good! I like that it has some extra protein in it that's from brown rice protein and not from peas or whey since I can't have either of those.
Got some of these on my trip to Natural Grocer, too! I had some of the nacho flavored kale chips from the same brand from my Love With Food box and LOVED them, so I had to try this flavor. It tastes good, but I still think the nacho flavor is my favorite 😉 These were pretty affordable compared to other brands of kale chips: they were on sale for $3-ish and I had a coupon for $1 off from my Love with Food box, a win-win. And I can have all of the ingredients in them, yay!
Sarah Jane Parker is the founder, recipe creator, and photographer behind The Fit Cookie. She's a food allergy mom and healthy living blogger based in Wyoming. Sarah is also an ACSM Certified Personal Trainer, ACE Certified Health Coach, Revolution Running certified running coach, and an ACE Certified Fitness Nutrition Specialist