If you or your loved ones have food allergies, finding sweet treats for gift giving or the holidays can be challenging. We're sharing some of our favorite allergy friendly products and companies that make fantastic candy gifts!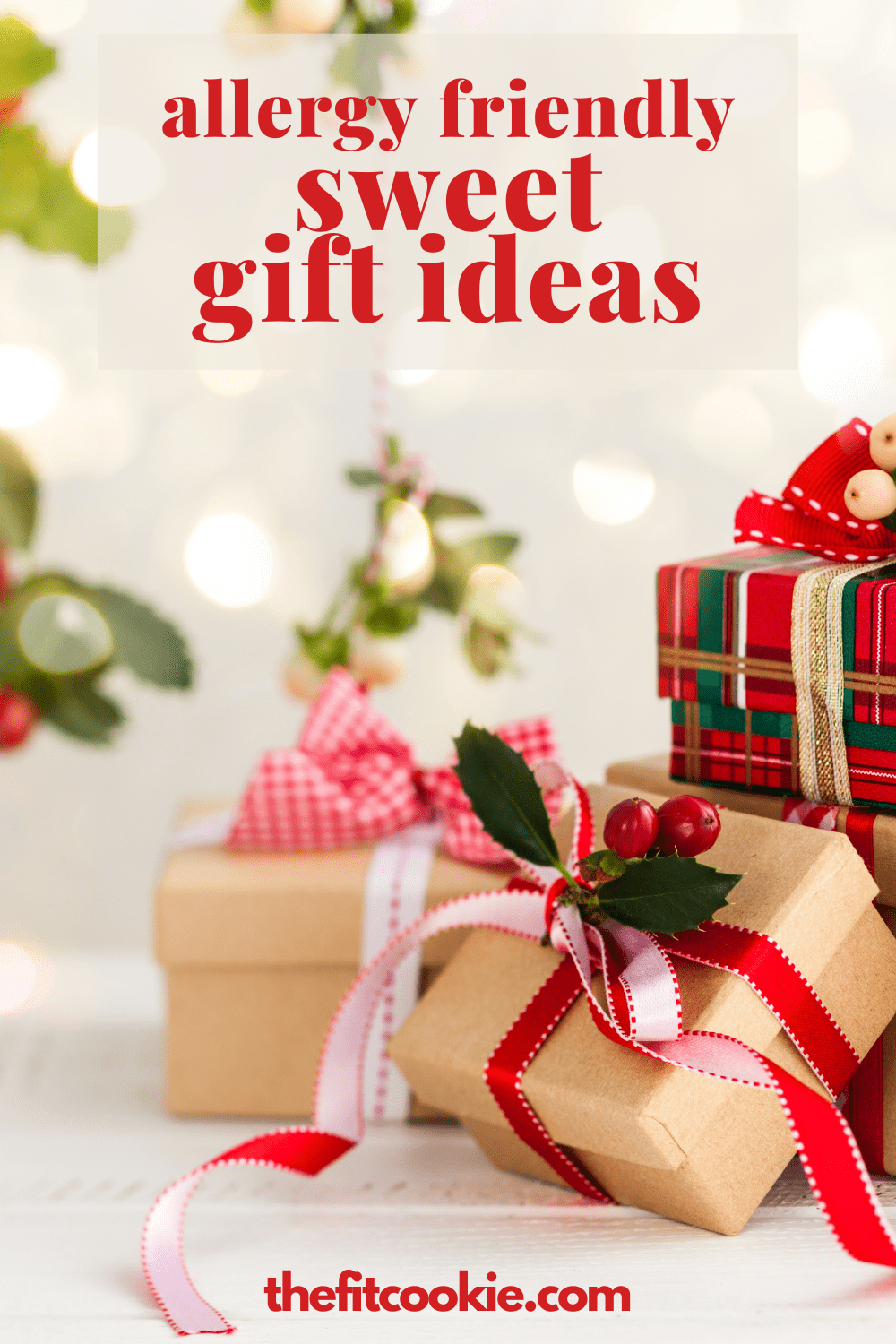 The holiday season is coming up fast, and if you or someone you love has food allergies, now is the perfect time to shop for treats for gifting and stocking stuffing.
While I am all about eating sugar in moderation, I also know that having sweets on occasion is a wonderful treat, especially if you've been going without treats for a while due to food allergies. Plus, it's great to have options for kids for last minute holiday school parties or stocking stuffers.
Not all of these sweet treats in this gift guide are candy, but there are other non-candy sweet treats and drink mixes we've included here as well!
All of these treats (except for Avenue Sweets) are items that we have tried and personally recommend and love. They are high quality, great tasting, and are available either in stores or online, so they are accessible, too. Out of all of these, the Amore di Mona chocolates and caramels are probably my absolute favorite, they are superb.
When I originally posted this back in 2017, there were fewer candy companies that catered to the multiple food allergy crowd. But now there are even more treats and eats created just for people with more than 1 food allergy, so there are more than 10 treats in here and we'll add new brands as we find them!
The candies and sweet treats in this post are perfect for things like Christmas stockings, Easter baskets, birthday gift bags, and whatever else you can dream up.
Some of these companies also have products specifically for gifting (like truffles in ribbon gift boxes) and holiday specialty items as well (like the NoWhey Chocolate advent calendars).
Happy gifting (and eating!)
Please remember to always check labels and call manufacturers if you have severe food allergies and need to double check ingredients. Ingredients and manufacturing locations often change, so check labels frequently and don't just rely on my information shared here.
Allergy Friendly Sweet Food Gifts
Here are our favorite allergy friendly brands that make great food gifts for all occasions or just because!
Homemade Sweet Treat Gifts
If you want to make your own food gifts at home, check out our post of gluten free dairy free food gifts you can make yourself! We also have lots of great recipes in our chocolate roundup as well.
If you don't want to buy your sweets, here are a few allergy friendly treats that you can make at home: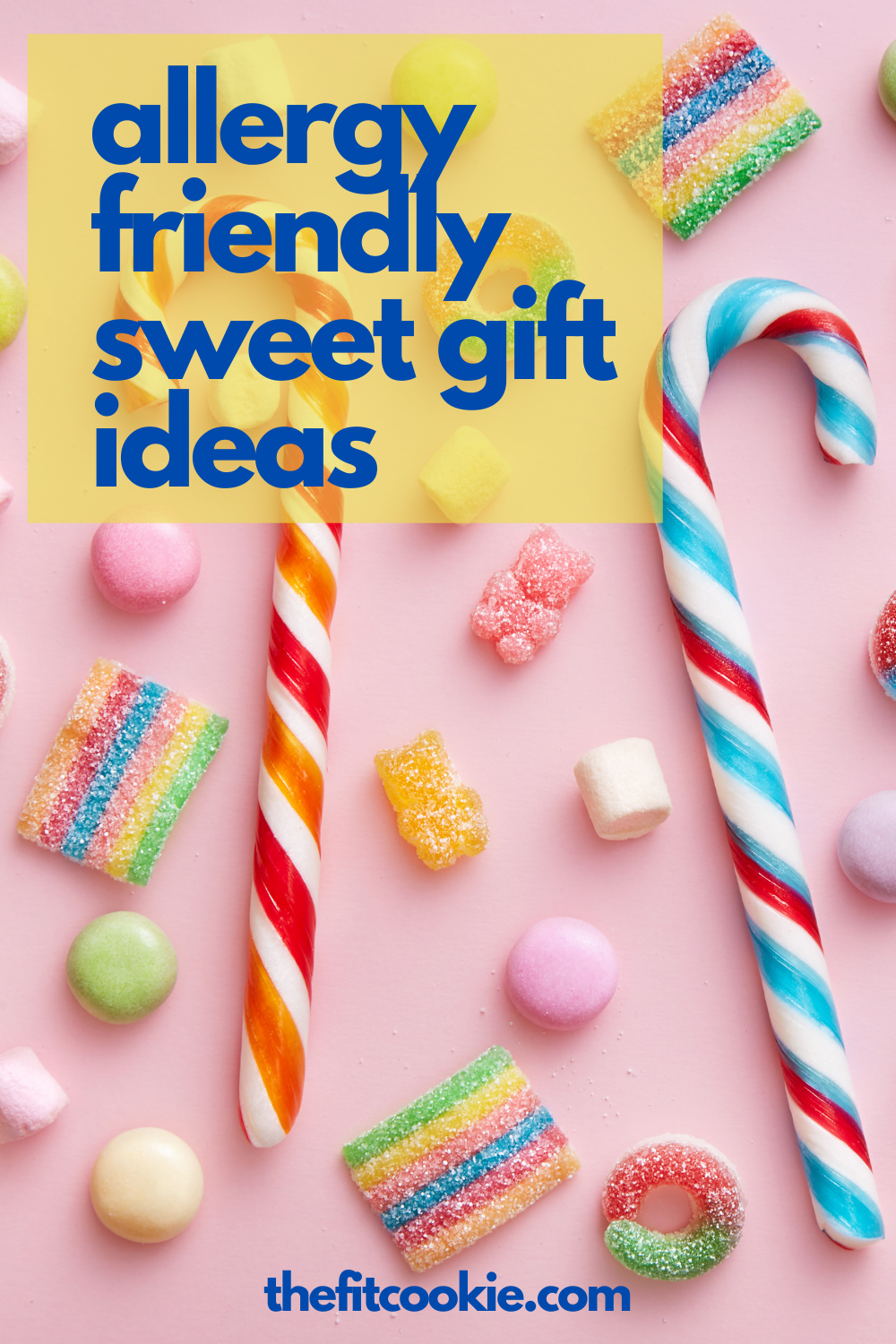 Sarah Jane Parker is the founder, recipe creator, and photographer behind The Fit Cookie. She's a food allergy mom and healthy living blogger based in Wyoming. Sarah is also an ACSM Certified Personal Trainer, ACE Certified Health Coach, Revolution Running certified running coach, and an ACE Certified Fitness Nutrition Specialist