Cozy up with these gluten free and dairy free comfort food recipes perfect for dinner! We've included nut free, paleo, low carb, and vegan recipes here so there's something for everyone.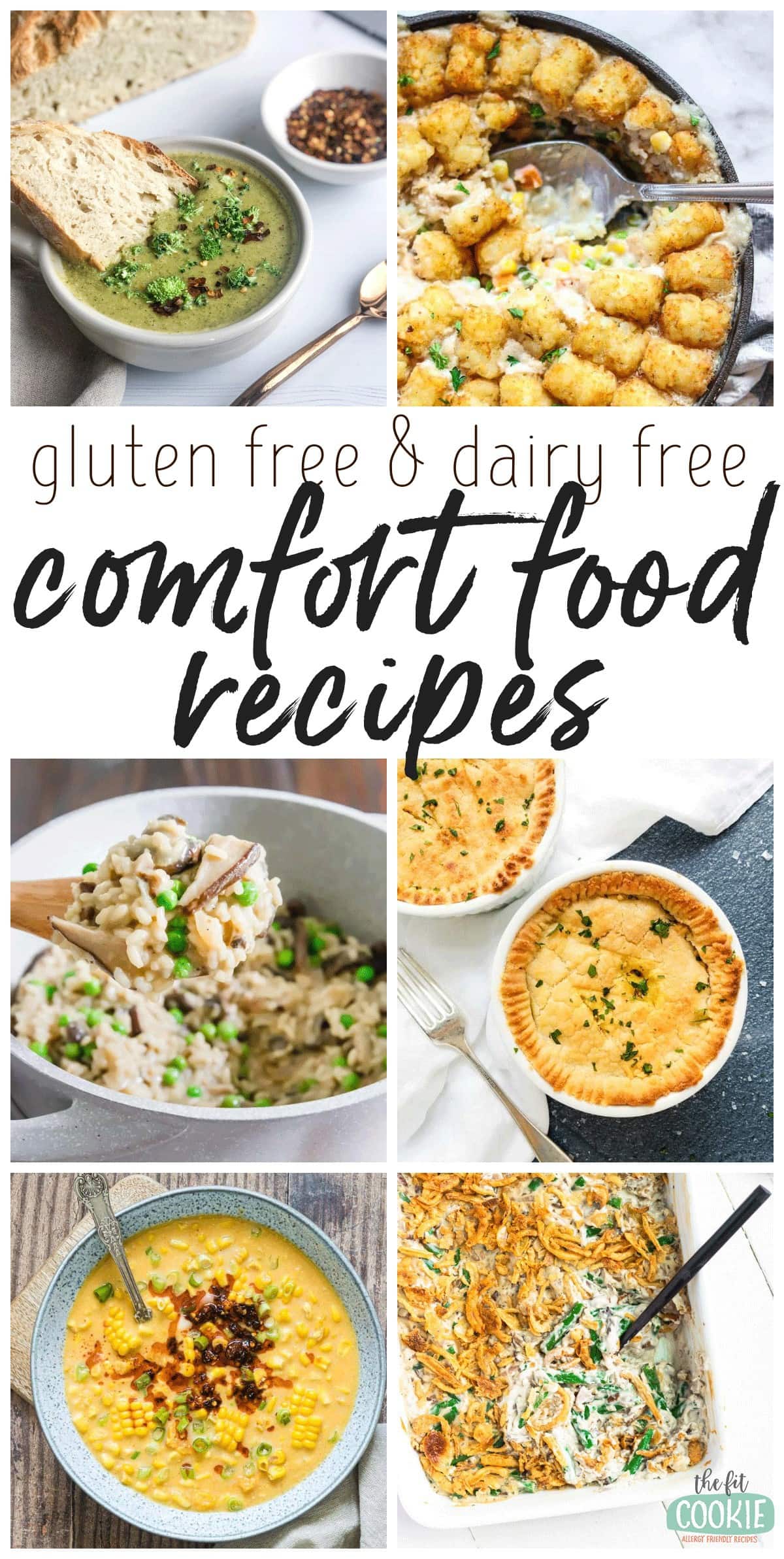 Occasionally we'll ask members of our food allergy group what kinds of recipes they are looking for or would like to see posted next on our website. Quite a few people mentioned dinner recipes!
We don't have a ton of dinner recipes here at The Fit Cookie. But I still wanted to meet our reader's needs for allergy friendly dinners, so I decided to do a gluten free dairy free dinner recipe roundup.
Since we had quite a few recipe submissions for our roundup, I decided to separate them into 2 different allergy friendly recipe roundups: 1) comfort food recipes (this one!) and 2) healthy dinner recipes (I'll post that one in a few weeks).
Comfort food recipes can sometimes be hard to find online or adapt to fit your allergy needs, so I thought this one would be fun to put together for everyone!
This roundup has 30 recipes, but I'd like to keep adding to it as we find new recipes so you have a good source for meals and dinners (also check out our gluten free dairy free meal plans as well).
Every recipe in our comfort food recipe roundup is gluten free and dairy free, but we've also included recipes that are paleo, nut free, egg free, low carb/keto, and vegan as well do there are plenty of options for everyone!
A lot of the vegan recipes here can also be adapted to add meat if you want to by easily adding browned hamburger or cooked chicken. So if you see a vegan recipe but you want to add some meat, it can be easily done!
The recipes here here can be fairly easily adapted if you need as well. Some of the recipes with cashew-based cream sauces might also be swapped with coconut cream or coconut milk (make sure to check each recipe before making swaps though).
Gluten Free Dairy Free Comfort Food Recipes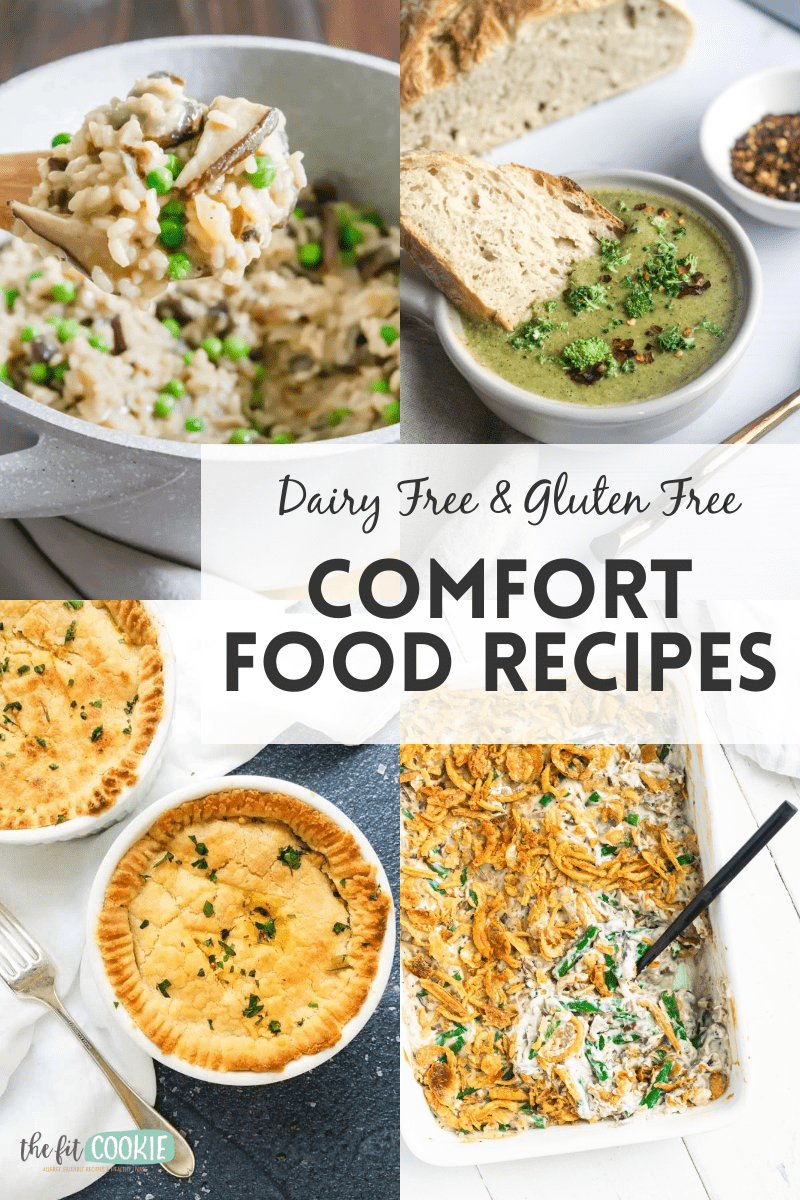 Sarah Jane Parker is the founder, recipe creator, and photographer behind The Fit Cookie. She's a food allergy mom and healthy living blogger based in Wyoming. Sarah is also an ACSM Certified Personal Trainer, ACE Certified Health Coach, Revolution Running certified running coach, and an ACE Certified Fitness Nutrition Specialist