Loved our last allergy friendly meal plan? We created our second meal plan! Our 7-day gluten free dairy free meal plan is mostly soy free and many of the recipes are nut free as well!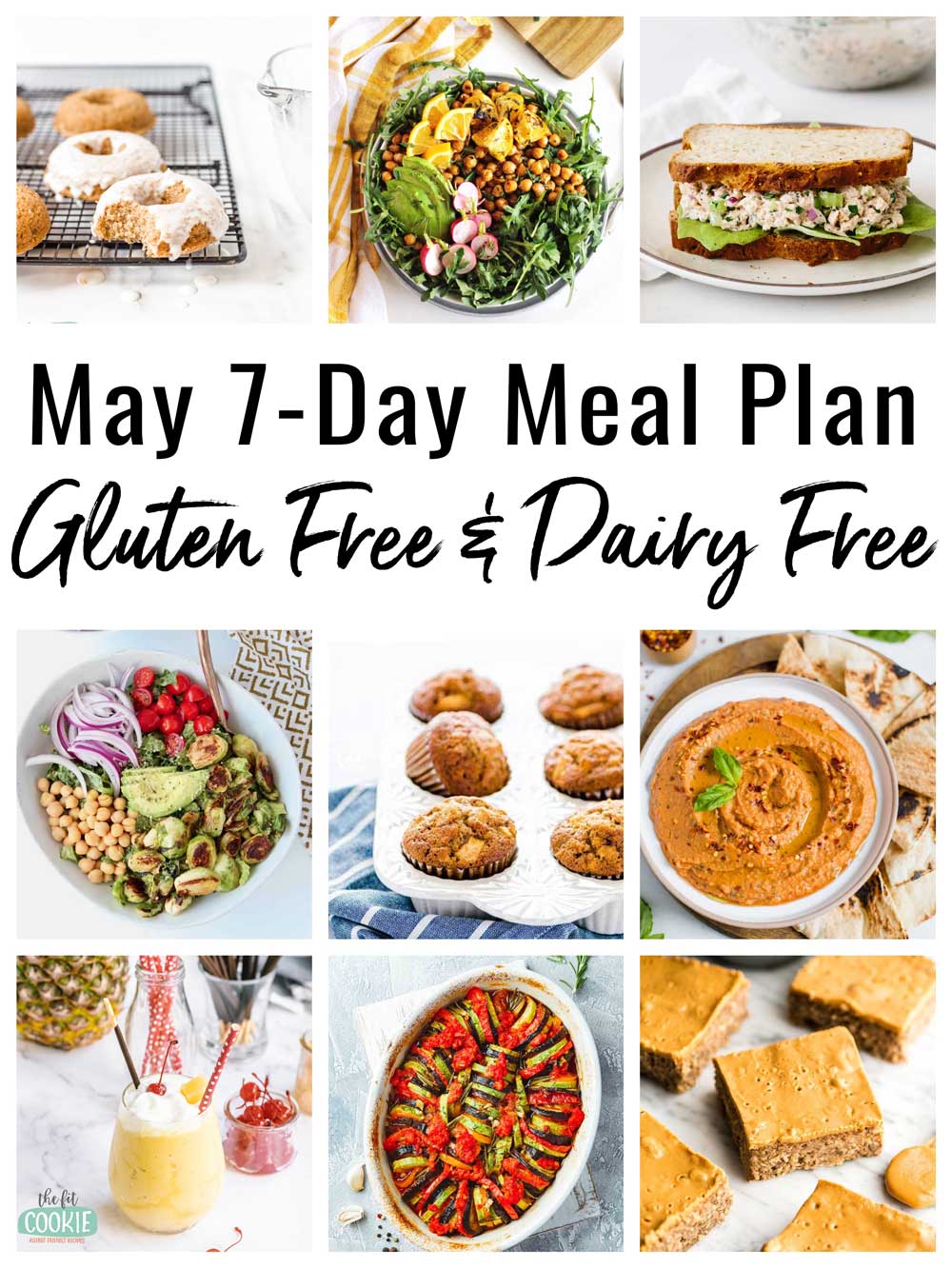 I hope everyone is staying safe and sane at home lately! Things have been so weird and out of the norm lately, but thankfully our weather is getting nice so we're able to get outside for some sunshine and fresh air.
Since people loved our last meal plan so well, I decided to do another one and try to set up one for each month of the year to make allergy friendly meal planning a bit easier.
This plan is gluten free and dairy free, and most of the recipes are also soy free. You can customize this plan to fit your food preferences and other allergy needs as well.
There are some recipes in this meal plan that have nuts or eggs in them. You can do substitutions for most of them, but if you'd like a nut-free and mostly egg-free menu, check out our other 7-day meal plan (it's also completely soy free as well).
I've added fruits and veggies to this plan in addition to what's included in some of the recipes, but feel free to add as many fruits and veggies on top of this plan as you'd like!
We also had so many good responses to my request for recipes to include, so I included a bonus 8th day in this plan! We'll have another 7-day plan coming your way next month as well, so stay tuned.
Update: you asked and we answered! We just added the grocery shopping list for this meal plan! Sign up for our email newsletter below to get the printable menu and shopping list.
Please note that the shopping list only contains the ingredients needed for the recipes, it does not include additional items that might be listed in the printable menu.
If you want a printable menu and grocery shopping list to hang on your fridge for this meal plan, join our email list below to get the printable menu!
Scroll down past this menu image for the links to all the recipes!
Check out all of our other meal plans (we'll be adding more to this list each month!):
May Gluten Free Dairy Free Meal Plan
May Gluten Free Dairy Free Meal Plan
Here's our gluten free dairy free meal plan for the upcoming month of May! We got a lot of recipe submissions for our meal plan, so we added an extra day to this meal plan, so there are 8 days of great allergy friendly recipes.
Feel free to change things around, substitute some of your favorite recipes in place of ones here, or create planned leftovers for lunches instead of making some of the lunch recipes to save some time.
Sarah Jane Parker is the founder, recipe creator, and photographer behind The Fit Cookie. She's a food allergy mom and healthy living blogger based in Wyoming. Sarah is also an ACSM Certified Personal Trainer, ACE Certified Health Coach, Revolution Running certified running coach, and an ACE Certified Fitness Nutrition Specialist