Gear up for Easter and other spring holidays with these gluten free and dairy free Easter recipes! This recipe roundup focuses on treats, snacks, and desserts (with some drinks) and includes recipes that are vegan, paleo, nut free, and more.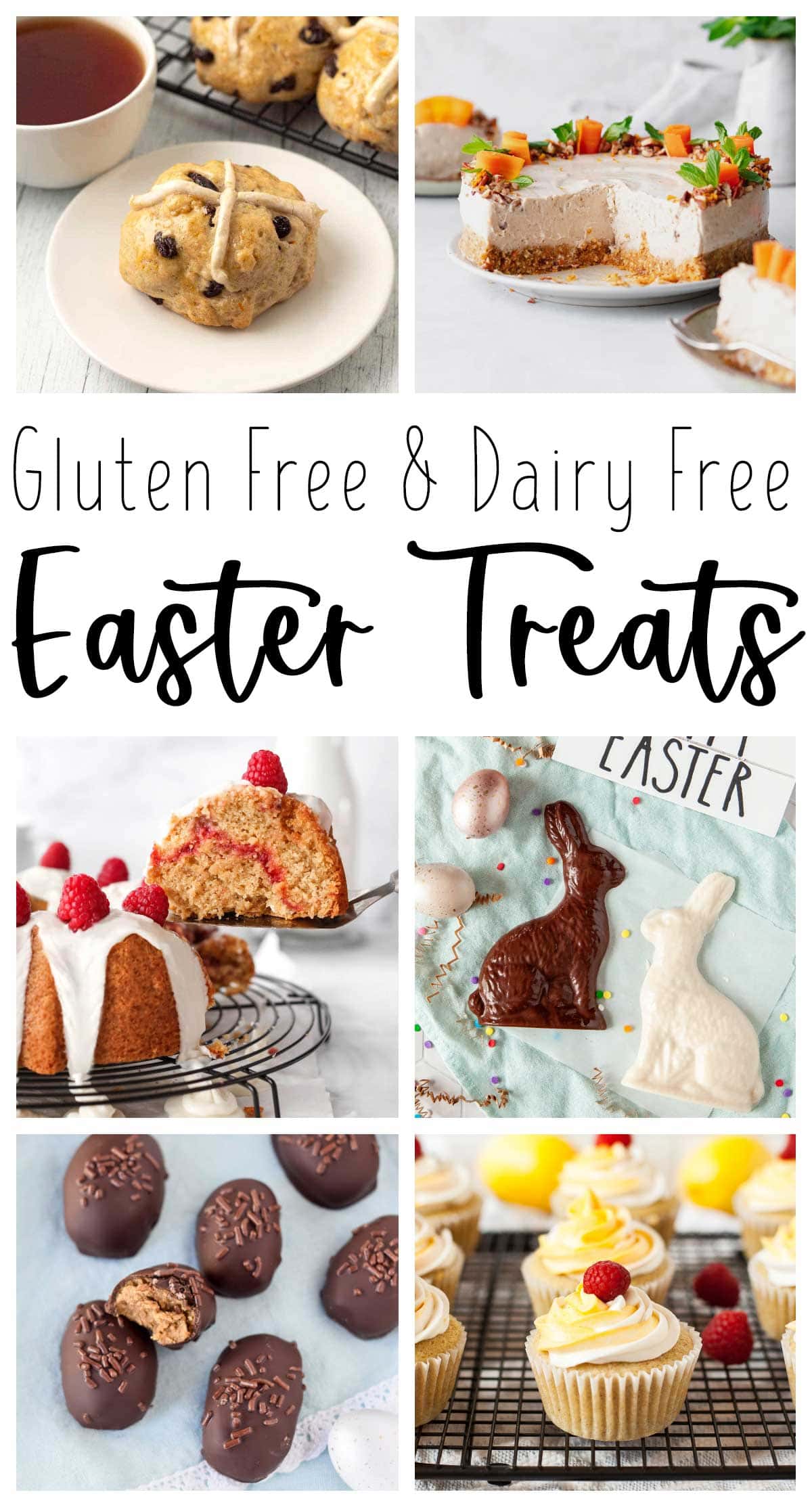 If you need some great treat and dessert recipes for Easter parties or Easter baskets but you have multiple food allergies, we have recipes for you! Our roundup has a bunch of great dairy free and gluten free recipes that are perfect for Easter.
Our post focuses on desserts, snacks, and treats mostly (with a few drinks added), but if you want to see a main dish and side dish recipe post for Easter, let us know in the comments!
Not all of these recipes are necessarily bunny or egg themed (some are), but many are just a great fit for the spring season, like strawberry truffles, raspberry rolls, or lemon cheesecake, and would be great for other spring holidays/special days.
All of the recipes in this roundup are gluten free and dairy free, and there are plenty of healthy, vegan, paleo, and nut free options! Have fun finding some new recipes to try and blogs to follow!
This post was originally published in April 2017, we updated things by adding a new format, new images, and new recipes!
Also check out our other posts:
Gluten free and dairy free Easter recipes
If you're looking for allergy friendly recipes for Easter (and other spring holidays), we've got you covered! Here are our favorite gluten free and dairy free recipes that are great for Easter.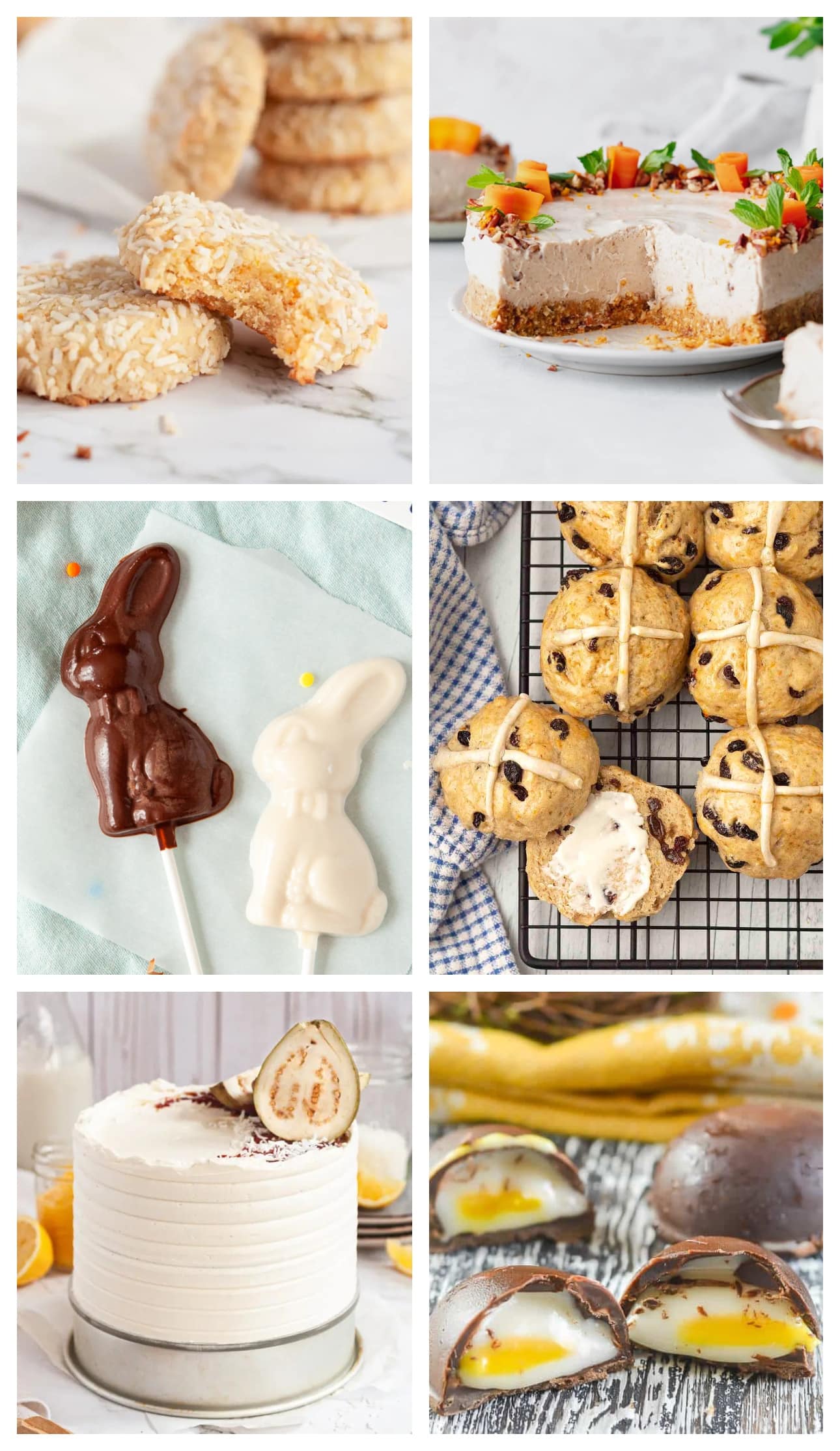 Sarah Jane Parker is the founder, recipe creator, and photographer behind The Fit Cookie. She's a food allergy mom and healthy living blogger based in Wyoming. Sarah is also an ACSM Certified Personal Trainer, ACE Certified Health Coach, Revolution Running certified running coach, and an ACE Certified Fitness Nutrition Specialist