What a year 2015 has been, plenty of ups and downs! Here are our top 10 recipes and top 10 fitness posts of 2015 for The Fit Cookie
Hi friends! The New Year begins in just a couple days, and as usual, I'm reflecting on the past year and making plans for 2016. I'm looking forward to the New Year! I have some fun things planned for this year (health and energy willing), and hopefully I can stay healthier this coming year then I have in the past.
Since 2015 is coming to a close, I wanted to share some of the top posts on The Fit Cookie for the past year and share some goals and planning for the new year! I finished my RunFit Specialist Certification this year and celebrated 3 years as a personal trainer, and 5 years as a group fitness instructor.
I plan on expanding my expertise even more by getting YogaFit certified in May 2016. Yay! Yoga is a great compliment to other higher intensity exercises, my body loves having it be a regular part of my fitness routine.
Looking back, 2015 has been a good year for me, much better than 2014 as far as my health goes. This year had plenty of health challenges, but I had a bit more optimism and energy to get through them this year. My blogging and photography has improved, though there is always room for more! I have been blogging more consistently and have tried to be a bit more cohesive with my posting strategy.
Posting 3 good quality posts a week is my goal, though some weeks I will post more or less depending on what else I have going on in life. I don't want to post every day, especially if that means churning out poor quality posts. Less is better sometimes! I can focus on quality rather than quantity, and that matters to me.
I'm not a big "resolution" maker, but I love setting goals! My blogging goals for this year are:
Continue to improve my photography
Stay consistent with my blogging frequency (3x/week is the sweet spot for me) and quality
Write an ebook of recipes and an ebook of workouts (hopefully within the next couple months!)
My health and fitness goals for 2016:
Continue to make my health a priority
Get YogaFit certified in May
Challenge my fitness level this year but stay healthy (we have some races planned!)
Now on to the good stuff! Here are the top 10 recipes and the top 10 fitness posts of 2015 from The Fit Cookie 🙂
Top 10 Recipes from 2015
1. Avocado Chicken Salad – Mayo Free!
2. Stuffed baby Sweet Peppers, 2 Ways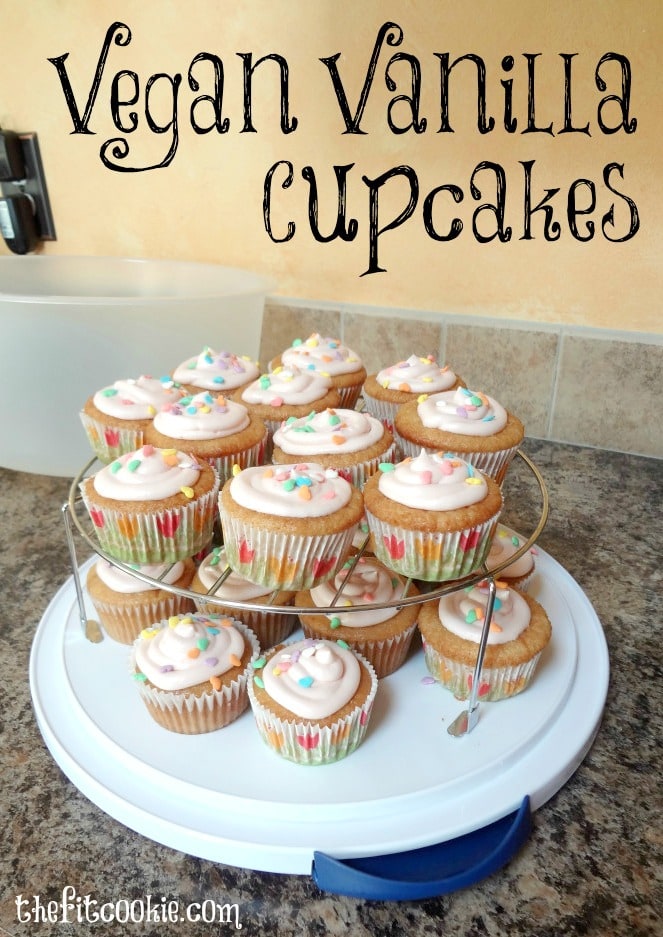 5. Healthy Maple Apple Crisp
7. Homemade Concord Grape Juice
8. Yeast-free Sandwich Bread
9. Black Forest Brownie Hearts
10. Fresh Cilantro Lime Quinoa Salad
Top 10 Fitness Posts of 2015
1.When Your Body Says 'Ouch!': Peroneal Tendinitis
2. 15 Essential Plank Variations
3. Printable Race Training Schedule
4. Pack it All In! FlipBelt Review, Giveaway, and Discount
5. 30-Minute Core Workout
6. Get Fit with Friends! Partner BootCamp Workouts
7. Low FODMAP Fuel for Athletes
8. Fit Gear review: Ellie Clothing
9. 30-Minute Abs and Glutes Workout
10. Being Active Pays Off! EveryMove App Review
Sarah Jane Parker is the founder, recipe creator, and photographer behind The Fit Cookie. She's a food allergy mom and healthy living blogger based in Wyoming. Sarah is also an ACSM Certified Personal Trainer, ACE Certified Health Coach, Revolution Running certified running coach, and an ACE Certified Fitness Nutrition Specialist