Whatever season or holiday you're in, weekend brunch is always a welcome treat to share with family and friends! Here is our recipe roundup of over 60 amazing gluten free and dairy free brunch recipes, with plenty of vegan, paleo, and nut free options.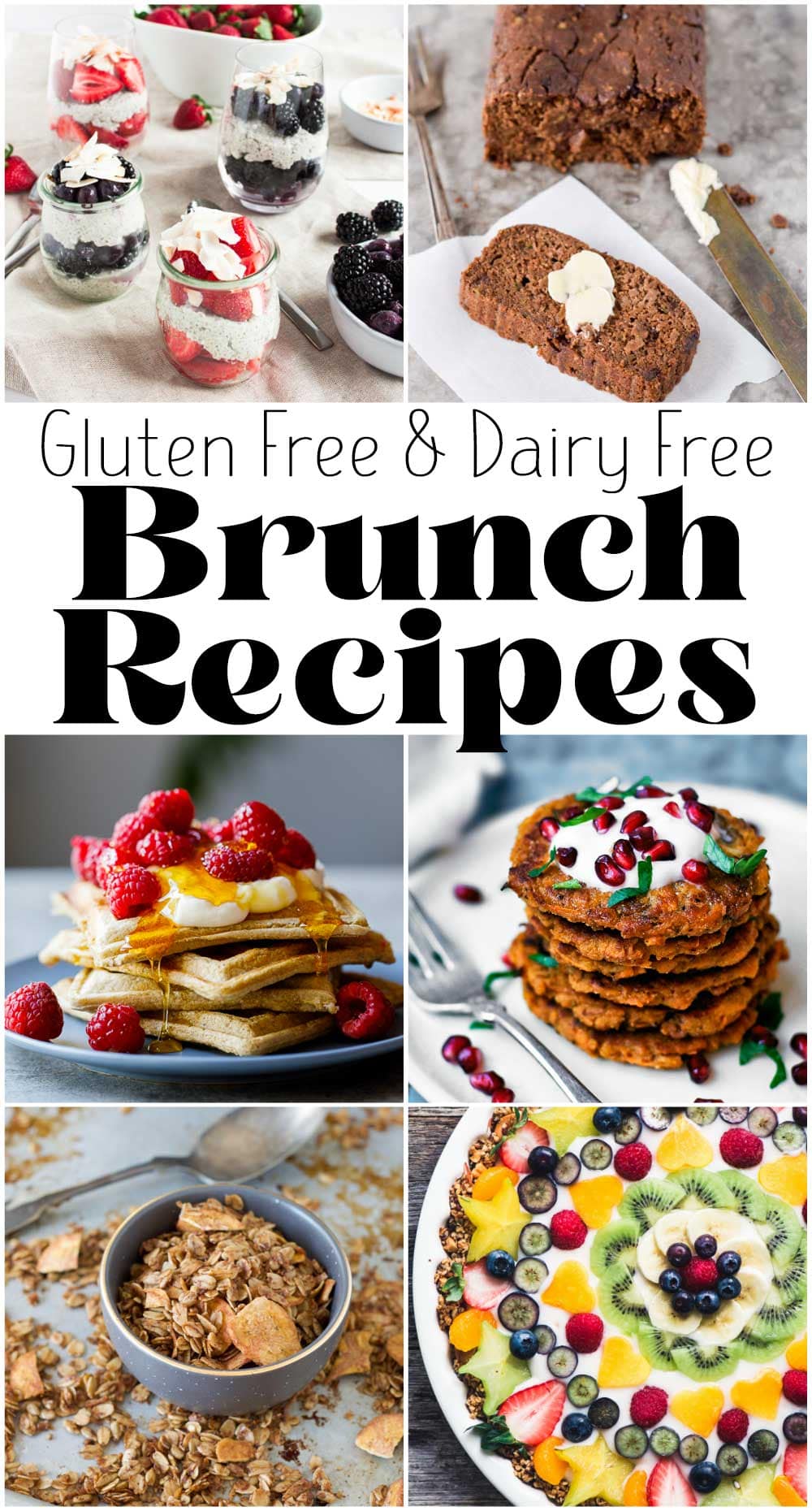 It's time for another recipe roundup, and this time it's a collection of breakfast and brunch recipes that are perfect for a fun weekend with friends or special holidays like Christmas, Easter, or Mother's Day!
This recipe roundup is divided into 3 parts:
Sweet Recipes
Healthy Recipes
Savory Recipes
Every recipe in this roundup is gluten free and dairy free, plus there are plenty of healthy, vegan, paleo, soy free, and nut free options included here. We have included many of our own recipes and lots of recipes from fellow bloggers so our readers can find new allergy friendly blogs to follow.
Please note that there are a lot of recipes in here that call for oats, but not specifically gluten free oats. We included these recipes since it's very easy to use specifically certified gluten free oats in these recipes if you need to and it won't change the recipe in any significant way.
This roundup post was originally published in May 2018, but we recently re-made this post to be easier to navigate and included photos for each recipe! We also changed a few of the recipes around as well.
Check out our other allergy friendly recipe roundups:
Gluten Free Dairy Free Breakfast and Brunch Recipes
Here's our collection of allergy friendly breakfast and brunch recipes! These are separated into 2 different groups: sweet brunch recipe and savory brunch recipes.
Sarah Jane Parker is the founder, recipe creator, and photographer behind The Fit Cookie. She's a food allergy mom and healthy living blogger based in Wyoming. Sarah is also an ACSM Certified Personal Trainer, ACE Certified Health Coach, Revolution Running certified running coach, and an ACE Certified Fitness Nutrition Specialist